Local SEO and marketing opportunities in
Portland
Oregon
ZipSprout is a local SEO agency focused on building relationships between local grassroots organizations and businesses. We work with enterprise and regional businesses seeking local SERP visibility, nonprofit partnerships and/or event marketing in Portland. Or, if you want to dig into Portland opportunities yourself, we have a DIY tool.
Ready to get started?
Are you a business or a local organization?
I'm a Business (I want local marketing!)
I'm an Organization (I want sponsors!)
Meet Portland
~by Hillsboro, Oregon writer April Bamburg
Portland, Ore., is known for many things- biking, public parks, food carts- it's also a great place to work with a nonprofit organization. No matter what area one might want to volunteer with, there's probably a nonprofit devoted to that cause. 
For example, a glance at the Hands on Greater Portland site shows civic and community groups that focus on providing information and services like 211info, the Albina Coop Garden, and the Bicycle Transportation Alliance. Other groups, like Adoption Mosaic, On the Move Community Integration, and Albertina Kerr Centers provide services for families, children and adults.
On-The-Move Community Integration (OTM), an organization dedicated to helping adults with disabilities to take part in their community, is one of the dozens of nonprofit organizations that works with individuals in the Portland area. Executive Director Leah Gagliano said that the organization has worked with Portlanders for about 10 years.
Some of the challenges that OTM and other nonprofit organizations are currently facing include financial challenges like increases in costs, recruiting and retaining staff (due to financial challenges and competition from minimum wage jobs, even), and, for this organization, fundraising can be a challenge.
"It's tricky because many people assume that the government takes care of our participants and therefore we have a steady funding stream. True, we do have a consistent source of revenue; however, this revenue source involves rates we have no control over which are based on a cost of living calculated from over 10 years ago," Gagliano said.
There are a variety of events that benefit nonprofit organizations in the Portland area throughout the year. Some are well-known and mainstream, like the Toys for Tots toy drive that happens annually; some events aim to raise funds for Portland nonprofits, but have a decidedly Portland-like spin on it. Most events are organized to benefit specific charities; the following events are just a few of the events throughout the year.
For the past three years, the Stumptown SantaCon has raised funds for the Portland Police Sunshine Division and this year's event is no different. Billed as a moving costume dance party, the 2015 event brought more than 2,500 costumed Santas to town.  
Each year, the Portland chapter of the National Charity League hosts a formal holiday tea to raise funds for a variety of nonprofit organizations. The group has several hundred members, who put in thousands of hours of volunteering for area organizations that work to help families, children, breast cancer research, individuals who are homeless, and the environment.
Candlelighters for Children with Cancer is the beneficiary of several events throughout the year. For example, in 2016, the organization received a portion of ticket sales for the WinCo Foods Portland Open at Pumpkin Ridge/Witch Hollow. This is possible through the Nabisco Tickets Fore Charity program. The organization also held a bicycling event during the summer called Ride for a Child, raising funds to support the organization and a child who is living with cancer.
more ZipSprout and Portland:
p:ear – creating community for homeless youth 
Homelessness is a tragedy at any age. But for the young – to be so early in life and already feel like an outcast, I think it can be particularly damaging. Which is why we loved hearing from this episode's guest, Pippa Arend, who works to change the lives of homeless youth.
We've worked with 1,113 organizations in Portland.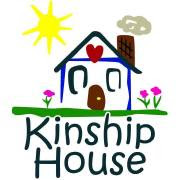 "Kinship House is thrilled to be working with ZipSprout. Within about 30 days after signing up, we were matched with TWO sponsors for one of our events. So easy and the customer service provided by Claudia and Candice was top notched. I totally recommend signing up as a community partner!"
~Dennise M. Kowalczyk – Development Director, Kinship House