Local SEO and marketing opportunities in
Los Angeles
California
We've worked with 1,891 organizations in Los Angeles.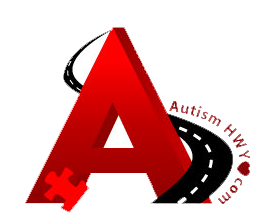 "Having support from such a fantastic company ups the ante for our fans. This service is so fantastic for all people and we love when mainstream supporters reach out to us in the Autism Community. It is quite heartfelt and so appreciated.
The support provided helps us to foster wonderful self expressions through chalk art, music and movement all celebrating our natural diversity. We hope to help promote HomeAdvisors.com for years to come through our much loved annual event."
~ Kelly Green, Organizer of the AutismHWY Chalk Festival
Meet Los Angeles
~by Los Angeles writer, Joanne Thomas
Every year on the eve of the Golden Globes, Hollywood's A-list gets dressed in designer suits and gowns to walk the red carpet at the Art of Elysium Heaven Gala, a glamorous event organized to raise major funds for critically ill children. The next morning, a small gathering of neighbors in Echo Park spends hours picking up trash and painting over graffiti. Their dusty sun hats and gardening gloves are as far from the ball gowns as it gets, but these volunteers leave their neighborhood streets immeasurably more attractive for their efforts.
A few miles away, in Downtown LA, a former gang member learns how to prepare gourmet salads and sandwiches at Homegirl Cafe, one of numerous endeavors of Homeboy Industries, a nonprofit that helps more than 10,000 former gang members become contributing members of the community. In the valley city of North Hills, a teenager with developmental disabilities is also in the kitchen, baking chocolate chip cookies to be sold to raise funds for New Horizons, a nonprofit dedicated to helping individuals with special needs. This is just a snapshot of the diversity of Los Angeles, a city with more than 22,000 nonprofits and innumerable dedicated volunteers among its population of almost 4 million.
Talk to any nonprofit worker or volunteer about the charity and event scene in Los Angeles, and diversity is a word you will hear again and again. It's the incredible diversity of LA - its people, its communities and their needs, both big and small - that characterize the sprawling city and its nonprofit environment. From the mansions of Beverly Hills to the poverty of Skid Row, Angelenos strive daily to tackle issues as local as removing invasive species from the LA River to multinational crimes like sex trafficking and human rights abuses.
George Christopher Thomas, President Emeritus of the Van Nuys Neighborhood Council (one of 96 elected bodies designed to link local communities with higher levels of government) offers this inside perspective:
"Our neighborhood council alone works with hundreds of nonprofits and volunteers every year, and they run the gamut from individuals who want to start after-school programs for local kids to the directors of huge charities like the Red Cross who join us in co-sponsoring health fairs. As a link between grassroots efforts, businesses and the public sector, we address issues specific to our own neighborhood, such as helping new immigrants, tackling local crime hot spots and feeding the homeless. Other neighborhoods might work on a completely different range of issues. For example, in Venice they'll be cleaning up beaches, and in the Historic Cultural neighborhood they work to preserve old buildings and promote the arts district. Yet motivating all of us is the universal desire to make our city better -- it connects us all across LA."