Local visibility opportunities
Looking for hyperlocal sponsorship opportunities for local marketing, SEO, or brand visibility campaigns, but don't have the time to filter through all of the available options?  Searching for events that reach your target market, but don't know where to start in a new region?
ZipSprout saves time on local sponsorship research, matchmaking and fulfillment, so you can focus on building connections with local customers.
How ZipSprout works
Reach out via the form on the left, or email hello@zipsprout.com.
Tell us what location(s) and demographics you're after.
We'll pinpoint local nonprofits, events and associations custom to your brand's marketing needs.
For each opportunity match, you'll receive sponsorship benefits and cost via our internal app – The Block Party.
From distributing funds to coordinating brand assets, we take care of all the fulfillment details.
Want sponsorships that correspond with your brand's mission? We think mission matters too. Learn how we incorporate mission into our campaigns.
Our Clients Say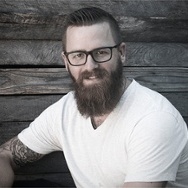 "When it comes to SEO or search marketing services in my area, we rank very strong. And I believe ZipSprout helped, because one of my new clients not only found us in search, but they also saw that we were giving back to the community, which was huge to them. Because of that, I've landed the biggest retainer I've ever landed."
Ryan Shelley – CEO of Shelley Media Arts
FAQs
How much does ZipSprout cost? 
Cost can vary depending on the location and scope of your search. The costs of sponsorships can vary, from $100 to thousands of dollars, depending on its location, organization and benefits. The ZipSprout matchmaking commission includes finding local organizations in cities across the U.S. whose mission matches your business goals, plus fulfilling sponsorship payments and marketing benefits.
We also offer enterprise-scale pricing for organizations who want to find more than 15 local marketing opportunities in multiple cities.
What types of clients does ZipSprout work with?
We've worked with small, local shops as well as national enterprise businesses. We're a good fit for businesses looking to spend at least $5,000 on a local marketing strategy for a target area, and we're an especially good fit for businesses who want their marketing mission to have an altruistic bent.
Can ZipSprout help my PR strategy?
Absolutely! We work with bloggers across the U.S. who can attend events you sponsor if your team can't make it. We also offer enterprise content development services with local journalists across the U.S. who can work with your brand to develop locally focused content for your site and/or place sponsored posts on their hyperlocal digital outlets.
How can I measure ROI with Zipsprout? 
Depending on your marketing goals, we can work with you to set specific metrics. We also offer Reach Score, a proprietary algorithm that measures the reach of each local organization we partner with, compared with other organizations in their region.
LOCAL MISSION MATTERS
At ZipSprout, we connect the long tail of hyper-local organizations with national, regional and local business seeking targeted marketing opportunities.
We believe mission matters and that grassroots local connections provide more long-term value than ad networks.
The Block Party
ZipSprout's internal app – The Block Party – organizes our network of 10,000+ organizations.
We'll do the work, filtering opportunities by dozens of metrics, and you'll receive access to view, approve and organize your recommended local marketing matches.

We match businesses with opportunities  —  like a nonprofit magazine in SoCal, a kite-flying event in New England, or a Charleston bed race.
Get updates on our tool, plus our weekly podcast on the local ecosystem, delivered straight to your inbox: