Local SEO and marketing opportunities in
New York City
New York
ZipSprout is a local SEO agency focused on building relationships between local grassroots organizations and businesses. We work with enterprise and regional businesses seeking local SERP visibility, nonprofit partnerships and/or event marketing in New York City. Or, if you want to dig into New York City opportunities yourself, we have a DIY tool.
Ready to get started?
Are you a business or a local organization?
I'm a Business (I want local marketing!)
I'm an Organization (I want sponsors!)
Meet New York City
If every New Yorker joined the same conga line, they'd reach San Francisco, then to dip down to Santa Barbara, before the last person in line could move. Just fyi.
This city is the size of some countries, and its multitude of local marketing opportunities reflect its mass.
In our experience, organizations local to New York are generally multicultural and highly varietal, except there does seem to be a trend among food and film festivals. It's not the cheapest city, but it's shiny, and local organizations will go out of their way to make a good impression.
more ZipSprout and New York City:
helping immigrant women make the most of their new home 
Immigrating to a new country is a huge undertaking. Along with feelings of hope and excitement are also feelings of uncertainty and isolation. Arielle Kandel knows firsthand what it's like to make a new home in a new country. She created New Women New Yorkers to help other women who've chosen to make the United States, and specifically New York City, their new home.
the dashing whippets of nyc 
The Dashing Whippets of NYC, came on our radar after we learned of the running group's efforts to increase running path safety for local parks.
the boy who inspired a million: michael's cause 
In this episode, we're interviewing Robert Capolongo of Staten Island New York. Robert and his wife Theresa, founded and sustain a nonprofit, raising a million dollars in the past few years to fight Duchenne's Muscular Dystrophy, a debilitating disease that affects many boys, including their son.
We've worked with 2,082 organizations in New York City.

"Candice Green and Megan Hannay of ZipSprout matched our non-profit, member organization with a leading, publicly-listed firm that was interested in being associated with our membership. Candice and Megan presented the partnership in a highly professional way, and provided stellar references for ZipSprout's clients. We are extremely pleased with the partnership with our team sponsor, and we are hopeful that we can work together again with ZipSprout again soon."
~Michael C. Alcamo, Board of Directors – Dashing Whippets Running Team, Inc.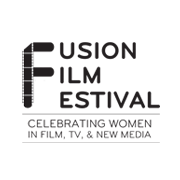 "ZipSprout's genius matchmaking brought a great new sponsor to our film festival and was able to perfectly identify our young, smart audience of taste-makers with the creative energy to embrace new products and services that speak to their precise interests. Bravo ZipSprout!"
~Susan Sandler, Faculty Advisor – Fusion Film Festival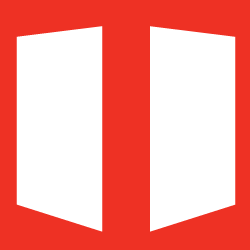 "We had a great experience. We get so many calls/emails from sketchy businesses, it was refreshing to work with a company that understood our needs and matched us up with companies that are relevant to our constituents. We could not be happier. Thank you. One in five families at BAX receives financial aid. These sponsorships help us ensure that no child who wants to take classes at BAX is turned away for the inability to pay. "
~Fernando Maneca, Marketing & Communications Director – Brooklyn Arts Exchange