Local SEO and marketing opportunities in
Indianapolis
Indiana
ZipSprout is a local SEO agency focused on building relationships between local grassroots organizations and businesses. We work with enterprise and regional businesses seeking local SERP visibility, nonprofit partnerships and/or event marketing in Indianapolis. Or, if you want to dig into Indianapolis opportunities yourself, we have a DIY tool.
Ready to get started?
Are you a business or a local organization?
I'm a Business (I want local marketing!)
I'm an Organization (I want sponsors!)
Meet Indianapolis
Everyone knows Indianapolis is the home of the Indy 500, the largest single-day sporting event in the world, but did you know that an average of 14,000 gallons of alcoholic beverages are consumed at every Indy 500 race?
While the Indianapolis Motor Speedway is most famous for hosting the Indy 500, its first event was actually a helium-filled ballon competition held in 1909. The speedway was originally paved with 3.2 million bricks, earning it the nickname the Brickyard.
In other sports news, seventh-inning stretch favorite "Take Me Out To The Ball Game" was written by Indianapolis native Albert von Tilzer.
Hipsters beware! There are local laws in Indianapolis that forbid men who are likely to kiss people on a regular basis from growing a mustache. Other laws prohibit city residents from eating their own severed limbs on Fridays and from taking a bath during the months between October and March. Kids in Indianapolis also need to watch their mouths, as anyone under 14 caught swearing can be fined $3 per swear word, up to $10 each day.
Don't let these weird laws keep you from going out, though. More than $5 billion have been invested in downtown Indianapolis since 1990, and it has paid off. In fact, you can go out on the town every night for a year and never hit the same place twice. Sounds like money well spent!
more ZipSprout and Indianapolis:
We've worked with 788 organizations in Indianapolis.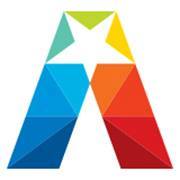 "Working with ZipSprout has been one of the most hassle-free professional partnerships I have ever experienced. From the get go, they were able to secure a sponsorship that would have gone unnoticed otherwise. The whole process saved time and added more resources for students and teachers throughout our school district!"
~Shawn M. Collinsworth, President & CEO – Advancement Center for Washington Township Schools & North Central Alumni