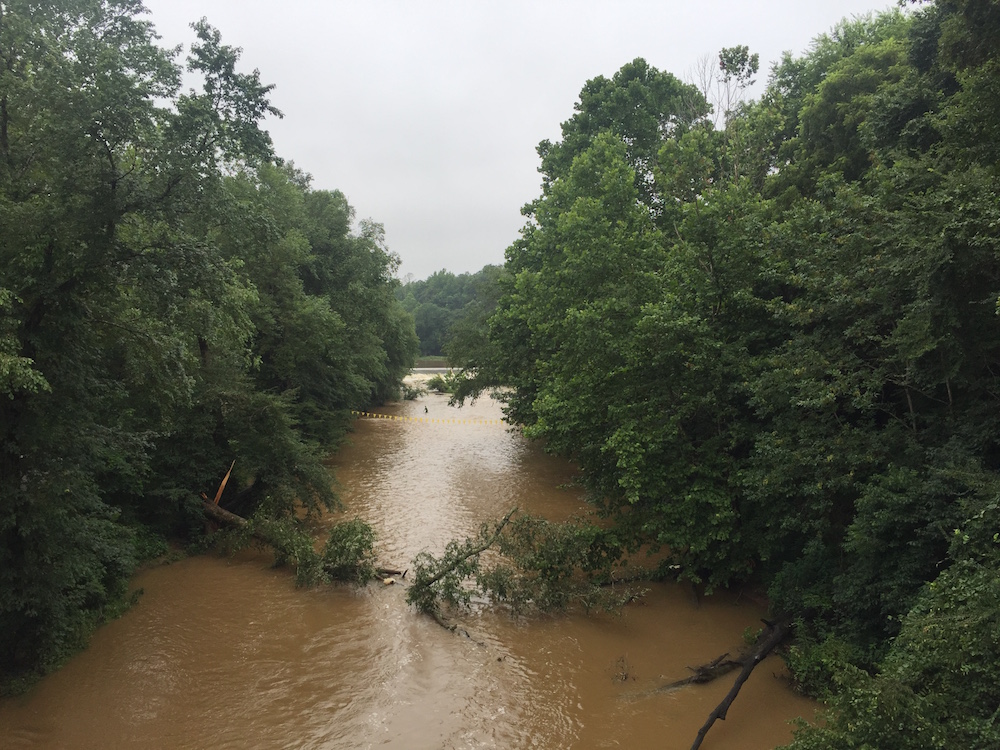 Rain would be a downer on any other parade. But at the Festival for the Eno, it fits right in. In fact, Mother Nature seemed a welcome guest at this year's July 4th event. The Senegalese performers still led dances, children's faces were still painted, park rangers still patrolled with interactive games on invasive species, and the river still flowed, even stronger than before.
For this Durham, NC festival is no normal July 4th celebration. Sure, there's food and drinks and music. But there's also a booth on the benefits of mindful eating, local artisan stands, and a form of juggling that looks more like small-ball-levitation.
While the rest of America pays tribute to our country, the Festival for the Eno, now in its 37th year, celebrates the land.