While we don't pick favorites, the ZipSprout team loves hearing about organizations and events that bring joy to people in pain. Kites Against Cancer is another such event. This annual spectacle, hosted by Exeter Hospital,  polka dots a New Hampshire beach with thousands of kites,  flying against cancer. Last month, I spoke with Carrie Shaw, who manages the event and oversees the fundraising efforts for The Beyond The Rainbow Fund at Exeter Hospital,  a fund providing financial assistance and support to patients in need at Exeter Hospital's Center for Cancer Care. Carrie got involved after the passing of its founding member (and Carrie's sister), Anne-Marie Viviano.
first there was cancer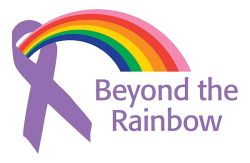 When 30-year-old Anne-Marie Viviano began her fight against breast cancer, she learned that many fellow warriors were battling on multiple fronts. In addition to health issues, many patients face financial frustrations that add to their worries during an already difficult time.
"She'd listen to patients during support groups and hear their financial struggles," Carrie said. "She thought 'there must be something I can do to relieve this financial stress so they can focus on healing.'"
So in 2002, Anne-Marie started The Beyond The Rainbow Fund and gave its donations from her initial fundraiser to Exeter Hospital to provide financial assistance to those who may need it most.
Patients with cancer may not be able to work, so they may struggle to afford the basics, such as fuel, utility bills, or groceries. Exeter Hospital, a nonprofit community-based hospital in Exeter, NH, found such a need for the fund that they enveloped Beyond The Rainbow; it's now a fund within the hospital. Exeter Hospital social workers work with patients to identify areas of need, and assistance comes directly from the fund. And its beneficiaries aren't limited to groceries and gas. A couple of years after the fund formed, its use was extended to providing integrative therapy (such as massage) to patients, in line with Anne-Marie's own fight against cancer. Since its inception, the fund has helped hundreds of patients while they are undergoing treatment.
"She believed in the power of the mind over the body," Carrie said. "She tried to take those stressors off of people."
then there were kites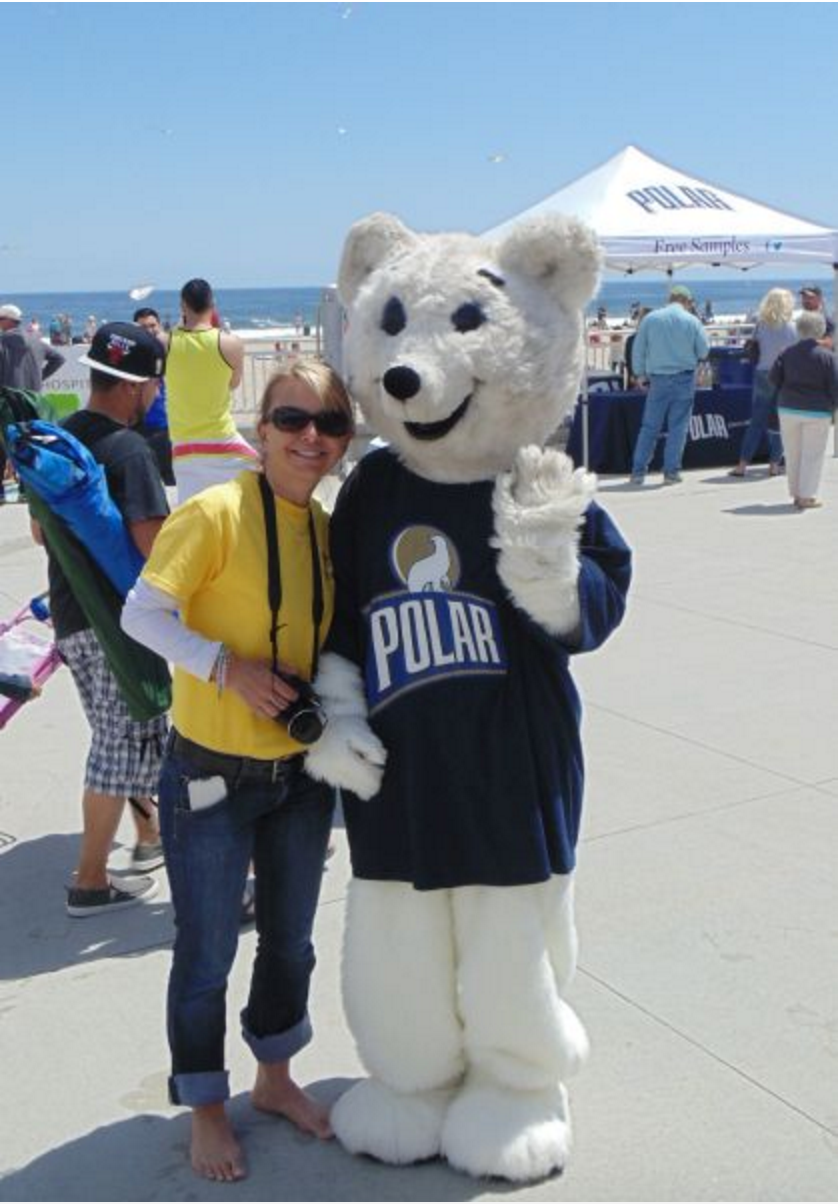 The first Kites Against Cancer event was held in 2004, which Carrie says her sister was involved with.
"It was held in October – on a fall day," Carrie said. "We had the radio station there, and some face painting, and a small number of community members came out and flew kites."
After that, the event just grew. Last year, around 1,000 people attended, and more than $14,000 was donated to The Beyond The Rainbow Fund. The face painters and radio station have been joined by fitness instructors who provide a Zumba class on the beach. Local kite enthusiasts have joined, adding seahorses and pandas to the collage. There are local businesses with raffle prizes, bracelet makers, and kite decorating tables set up for attendees to personalize their kites in memory or in honor of their loved one. Even Spiderman made an appearance. And local retailers now pre-sell Kites Against Cancer kites every April.
"The attendees include people from the local community, as well as people who have heard about the event and travel to be a part of this special day, " Carrie said. "We have a family that comes every year to remember their mom who passed away."
She added that others come to support and join the community, whether or not they're celebrating the memory of a loved one.
"It's very much an uplifting, family event," she said.
and we keep fighting
When Anne-Marie passed away after her 15-year fight with breast cancer, Carrie and her family had already relocated to New Hampshire from Boston to be closer to her sister. The year after Anne-Marie's passing, Carrie volunteered with Kites Against Cancer in her honor. From there, her involvement has grown, and she now works as an Advancement Associate for Exeter Hospital.
"Unfortunately cancer has touched the lives of most people in one way or another," Carrie said. "My sister left me this legacy to continue with Beyond the Rainbow."
As part of this legacy, Carrie contributes toward the planning of Kites Against Cancer, along with a group of Beyond the Rainbow Team volunteers. 2015 was their most successful year to date, and this year, they added virtual kites into the mix. A $10 donation to The Beyond the Rainbow Fund provides an opportunity for anyone around the world to have their loved one's name added to a large kite which will be flown during the event.
The video below, from the event's fourth year, shows the massive turnout Hampton Beach can expect on May 15th, 2016 (rain date: May 22nd).
Kites Against Cancer – Hampton Beach, NH from NHSeacoast.tv on Vimeo.
"The event is about honoring, remembering, and celebrating the lives of individuals affected by cancer," Carrie said. "We've been fortunate – for many years, it's been a beautiful day. When you look up to the sky and you see all of those kites flying and you realize what all of those kites signify, It's an amazing feeling."
Even if you're far from New Hampshire, you can still purchase a kite in honor or in memory of a loved one, and the Kites Against Cancer team will fly it for you. Mine is in memory of Patricia Hannay – beloved grandmother, first-rate listener and champion of homemade spaghetti sauce.
To learn more about this event and Exeter Hospital's advancement efforts within the community, please visit www.unitedinwellness.org.