Lexi Mills' career started with breaking and entering. Well, sort of. There were also firemen involved.
I heard Lexi speak at the Inbounder Conference, she was a presenter along with Lindsay Wassell, whose episode is a few weeks back, and a handful of other brilliant marketers. And Lexi's presentation stuck out to me in particular because I remember that it was right after lunch, it was that time of day that everyone is a little bit sleepy, and I realized that they put her in that timeslot on purpose. Because Lexi woke the room up, for sure. She spoke about Clickbait content, and instead of rolling her eyes, like a lot of us do, she got excited. She was like 'yeah, click bait works, and I use it to make clients and customers care about the bigger topics.'
I was impressed, not only by her examples, but by Lexi's ability to see the world as it is, and do great work from there.
In today's episode, you'll hear how Lexi grew from a flyer distributor in Brighton to a PR and SEO consultant for brands all over the world, working on local, national and international marketing campaigns. Lexi and I will talk about why local marketing is more than just content – how attitude, and even sense of humor can give a campaign a local bent. We'll also learn how Lexi comes up with good campaign ideas from some of her clients' biggest problems.
And we'll also talk about teams – how Lexi ensures her own employees stay creative, and how she sometimes fixes clients' problems by helping them see their team members true value.
Welcome to the Zip.
Megan Hannay:
How are you?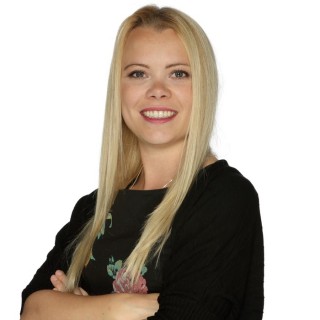 Lexi Mills:
Not too bad. I'm sitting in Paris today and it's been raining a lot, but I've been in this little, like, top room, and it feels very Parisian, where you can feel all the rain hitting the ceiling. It's very relaxing.
Megan Hannay:
That sounds wonderful. What part of Paris are you in?
Lexi Mills:
I honestly don't know. I'm near my client's office.
Megan Hannay:
That's a good spot.
Lexi Mills:
Central-ish. It didn't take long for me to get here from the airport. I know I should know this. I just got in a cab. Isn't that terrible? That makes me an awful traveler.
Megan Hannay:
No, that's fine. Paris is one of my favorite places. I love that city. Yes, that sounds amazing. I actually really enjoy raining days, as well. A good rainy day puts you in the right mood to work, so I get that.
Lexi Mills:
It does. It makes you very calm about how you're executing work. Instead of it being a manic, okay, must to this, this, this, and this, which can be fun, you can just be really consistent and you just tick off all your tasks, instead of, like, starting 50 and then taming it down to five that get completed.
Megan Hannay:
Yes, it really is just a calm, chill day. You're just going with the rain. That's really nice.
Megan Hannay:
Lexi, thank you so much for being on the Zip today.
Lexi Mills:
It's a pleasure. Thank you very much for having me.
Megan Hannay:
Sure. I'd like to start by asking how you got your start. Your career seems to have combined SEO and PR together, so how did you become interested in both of these areas, and which was your first love?
Lexi Mills:
I don't think either started as the first love. My first love was really solvency and not wanting to go home after university, which I think is probably an aim of many of us when we graduate. I was living in a town where the greatest employer was the council, so that's people taking the bins out, things like that. But there was a lot of employment in night life, so I, for all my dignity, started handing out flyers. Handing out flyers is not very much fun. Handing out horribly-designed flyers sucks a whole lot more. So, I was handing out these flyers for the firemen, they were stripping for charity, so I felt like I was doing a good thing, but it really didn't feel super-dignified, and then I remember there was a radio station not too far from the beach where I'd been handing out flyers.
So, I went up to the radio station, and I couldn't get in, because apparently you have to be special to get in. I shoved a penny in the door, hoping that when somebody came out or in, the penny would jam it open. This took quite a few times, and it actually turned out that a ten-pence piece was the best one for locking the door open, and I broke into the radio station, found the DJ, who was quite shocked and he was like, "How did you get in here?" I explained and I think that earned some respect, and he put my event on the radio and it sold out.
I was like, "Oh, this is much better than handing out flyers. Breaking and entry is far more fun and I made some friends." So that was really my first taste of PR. After that, I realized how much we were spending on design and print for these flyers, and I wasn't very good at graphic design but I knew a little bit. I think a little bit of graphic design is super-helpful in all digital fields. I actually learned mine—I bought a friend a Chinese meal, and he said he would teach me all the Illustrator and Photoshop he could in the time it took him to eat that Chinese food. So that's all I knew. But I started redesigning these flyers, because if they didn't look so bad, I didn't mind handing them out.
Then, by default, I had the graphics and all content on my laptop, and I didn't have a lot else to do, so I started putting it online to see what I could do, and that's when I started sending it to magazines, ringing up the magazines to find out who to send it to. I didn't really know this was PR or marketing at the time. It was just an attempt to try and get the print budget, because I figured if I got the print and distribution budget, I could actually live, which is what happened.
And I was lucky, music's a little bit avant-garde, you can do naughty things, there's a lot of fun to be had in the marketing there. I'd run around, get photos of the musicians chatting to audiences and things like that. So, the sort of PR and SEO actually combined directly together, with a little bit of social media, and a little bit of being a creeper. I remember going into Fat Boy Slim's office, and there was a girl that did Facebook all day. I thought she was so cool, and I was so annoying. I just hovered around looking over her shoulder until I was asked to leave. Then I went home and copied everything she did for our event. So, they grew together. It was years before I knew what I was doing was called SEO. I just knew that sometimes I'd build a website for an event and it wouldn't show, and I was like that's weird. And then I knew start Googling it.
They grew together, and I think the focus on the main outcome, 'what are you trying to achieve?", and 'what tools or skills can you mix together to make that happen?', has always underpinned how I work, whether as in an SEO agency or PR agency thereafter. It's that focus on what is the client goal.
Megan Hannay:
So, you started out super-grassroots, like super-local. How did you get a job working for the stripper fireman charity? Was it just—how does that even come about?
Lexi Mills:
Actually, I had my dream job out of university, and I did it for about four and a half weeks, and I hated it. So, I was desperately looking for a new job and I wanted to stay in my university town, because I'd been moved around a lot as a child, in terms of different countries, and that place felt like home. So, we have this little print newspaper called the Friday Ad, and I did look online, but it wasn't very helpful. There wasn't much on line, really, then, which makes me feel quite old, at least in the area I was in. But they were advertising for people to hand out flyers for events, and I just thought, you know, I've done day school, I'd done university course during the day, I'd done night school, weekend school, and I had a full-time job in my last year of university. So, I'd pretty much not seen daylight for a long time, so when I saw this advert for handing out flyers, I was like, "Oh, I could be outside. That would be cool, and then I'll work out the next later."
When I got the interview for that, I went in and did my best sales job on it, and got that job and I just grew up from there. So, I started managing the flyers and all the online distribution, and then I started running the events, booking the events, and finding little hacks to save money in all sorts of ways. And you learn very quickly that certain names drive footfall, that they don't drive spend at a bar, and you start to structure contracts like that. But it was really just a need to survive and applying to a lucky job ad. It was a group call I walked into, I think the bar was called The Standard, in Brighton, there must have been a couple hundred people there, trying to get these five or six flyer jobs, and you got two or three minutes to be interviewed.
Megan Hannay:
Wow. And so you just really had to sell yourself.
Lexi Mills:
Well, I also called everyone I could find that had everyone to do with the company before I even arrived, so that everybody knew I was coming. They knew I was persistent at the very least.
Megan Hannay:
Which paid off. You definitely started in local PR, local marketing, even before you knew it was PR and marketing, and I have a sense that local campaigns seem to be a bit more fun, because you don't have to be so general. You can be very specific. You knew right where the right radio station was and who to contact and who to get in touch with and you could create something that fits with the tenor of a particular city.
Where do you see the difference between some of the locally focused PR campaigns that you started out with, and then some of the national or international campaigns that you're doing now?
Lexi Mills:
I think the best international campaigns always have an element of local, and that can be a multitude of things. I was working on a HTC campaign where we made a solid gold phone, and they wanted to roll it out in a lot of different countries. Long story, we made a solid gold phone, not a gold look phone, which is what Apple came out with shortly after. And we did a local campaign for the MOBO Awards, which is a music awards, and one of the winners was supposed to get a phone. Two people won. It was like a joint prize, and we had to make two phones, which was horrendous, but we did loads of local press outreach. Although it was a global campaign, the awards that we were focusing on were in a particular territory. I think, from memory, it was Scotland.
Then we did a launch of it in Times Square, so we went out to local media in New York, saying this is what's happening in your local area. And we went to global media. So, in local, people care about what's going on in their local community, so even if you're doing a national campaign, if it touches a particular territory then it suddenly becomes local. And, it's great, because you see local people, you can get straight interviews of people around the area, it's a lot of data that you can capture, and content, very quickly, if you're on the ground. So, I wasn't on the ground in Times Square when we did that event, but Google Images, I went on line, I captured all the images, we put all that together and sent that out to all the local media.
The key with an international campaign is making sure that it's got enough hooks that you can almost replicate on a global scale. So, recently, I was working with a price comparison site, and we tried to work out who the average Californian was, because we figured what we thought was the local person wouldn't be the stereotype, and so we were looking at—I actually wish I had it up in front of me now so I could give you the specifics, but I can share the link with you. But we found out a local Californian is actually, we looked at their debt profile, where they live, they actually live in Chinatown and Koreatown, they've got student loan debt, they're just not what you stereotypically think. And we could roll that out across the whole of America. Who is the local New Yorker, who is the local Texan. It was interesting though, actually, the local New Yorker did not do half as well as local Californian.
Megan Hannay:
Interesting. That is so cool, because yes, it is something that can be replicated, but for each one, people probably very much appreciate that you're seeing not the stereotype, but what it's really like, because, yes, California has a reputation for very wealthy people, all just sitting by the beach all day, but that's definitely not the actual case, so, that's cool.
Lexi Mills:
Yes, the idea of something surprising always works, and maybe that's why New York didn't work as well. It wasn't as surprising, so that can often be the challenge. I found when I was working in music, you become very patriotic about your local musicians. You go to Minneapolis and you say, "Prince" and everyone's like "Yeah, we birthed Prince," and I would be proud, too. So, tapping into those moments of pride, especially in American local campaigns, you'll find that things that make people feel good tend to fly better.
In Britain, we actually like to be a little bit self-deprecating, so a little bit of sort of tongue in cheek humor, maybe not London as being the worst drivers, but they would rather talk about which sections of Britain have the worst drivers or eat the most fish and chips and least apples, whereas, in American, if I was doing a local campaign it would be who eats the most apples, who cycles the most. They're just slightly different ways of communicating to local media, and just knowing which way to spin the story, but really, the press releases look very similar. It's just which fact do you put at the top, and in America I always go for the positive, and in Britain I do the one that makes people giggle about their inhumanity.
Megan Hannay:
That's so true, actually. I went to Scotland a couple of years ago, and I went to a comedy show and I just remember I liked it. The comedians were very funny but they also made me feel really bad about myself, like I was like, this is kind of a depressing show, but everyone else thought it was hilarious. But that is an interesting distinction, to the kind of differences in style among the different people that you're reaching.
Lexi Mills:
You're actually touching on a very interesting exercise. I always try and go to local comedy. It's a very good way to get really embedded in a community, and there's this age-old saying in newspapers which is about tickling people. If you can make someone giggle, if you can make them laugh, you've got their engagement. And that's certainly true with public relations, and the best way to do that is often to go to a local comedy event and have someone make you laugh about what it is to be local there. And then, suddenly you'll find, you know what, everyone here is bonkers about bananas, even though Florida's supposed to be known for oranges, and you can do a small campaign around that. It's one of the funnest ways to do research, as well, and to come up with a campaign idea, because often we think we have to sit in a room with a big white board and rack our brains, but the moment you start enjoying what you're doing, you create more enjoyable, engaging content.
Megan Hannay:
You've got really good ideas. That's true. I originally saw your presentation. I saw you present at the Inbounder conference last month, and I thought it was such a great presentation, for a lot of reasons, but one of them was I feel like a lot of people in public relations and in marketing in general like to sugar coat things, like they'll call something content marketing when it's really just link building or clickbait. But, in your presentation, you don't seem to do that, in fact, you were very clear that clickbait works and you talked about how you play into that, and your angle, in general, seems to be very much tell it like it is, see it like it is, and work from there. Can you talk a bit about your approach? Are you just kind of the type of person who likes to see the world without sugarcoating, or has that been a learned exercise?
Lexi Mills:
I think it's a mixture of both. All my most successful campaigns, were not ones that had great intellectual work. They were ones that were fun. And it made me realize how much we use our technology as self-soothing. The world is pretty scary. The future is quite frightening, student loans are frightening, and technology is most like our intellectual cigarette breaks. If you've ever been a smoker, that will ring very true. There's a place where you go and have a little indulge in something, and that's why a lot of this clickbait-y type content works.
Often, we don't want to accept the truth, we don't want it to be real. We don't want to accept that a war is happening, but turning off the TV doesn't mean it's not happening. A few years ago, I was walking home quite late at night, and I was walking under this bridge I always walked under and there was this homeless kid crying. He was probably early 20s. And I know the stats around homeless, how long can you be on the street before you get on drugs, before you're basically helpless, by statistical definition. And I'd walked past this guy every day for months, and I got two blocks down and I thought I don't want to be the sort of person that can walk past suffering, and be okay with that. So, I went back and spoke to him and spent weeks trying to home him and shared my lunch money with him for several months. I didn't actually get very far in helping him, to be honest, but what I didn't want to do was make accepting walking past someone in pain okay.
That same attitude transfers to you may not like clickbait. You may not like the fact that Donald Trump's interest in his hair significantly outweighed interest in his policies, but by choosing to not acknowledge it doesn't make it not exist. And when you acknowledge things, then you can work with it. You can say, "Okay, right, hair is a big thing. Right. We need some politicians with some awesome hairdos, right?" And you might say, "I don't want to be a politician with an awesome hairdo." Well, go put a silly wig on and prove a point. Show the search results. Make that part of your campaign, but not acknowledging truths doesn't move us any further forward.
You know, sometimes you walk into a client pitch. They're like, "We really need PR and marketing help." And you look at their website and you're like, "No, you need a new website. Like, you probably need the PR and marketing, too, but we could do the best PR and marketing in the world but if no one can actually use your checkout system, you're never going to make more money." And that's often where I see new marketers struggle.
When I first started in SEO, we were doing the content marketing, the keyword research, the site architecture, everything, and that was your job, but then we started to essentially spawn specialists, which is brilliant, but then we don't step back and say, "Hey, I'm being asked to come in and do PR. Is this website even ready for PR?" And I think trying to keep that clear view and acknowledge it and say, "Right, in light of this truth, how are we going to execute ourselves?" Because executing ourselves in ignorance doesn't change things.
I actually had a client a couple of months ago, their customers don't let them publicly talk about their deals, so they do these awesome deals with really big companies that would get them loads of PR, but they're not allowed to talk about it. And I had said to them, you realize your blog is absolutely hideous and rubbish. They said, "Yeah, yeah, yeah, we're going to work on fixing it." And then I called them back three days later. I was like, "Don't fix the blog. Just put in all your client contracts that you want to be able to write a blog, and show them the URL to your blog, about the partnership." Now none of their clients are going to mind that a blog post is going to go up on this hideous blog that clearly, no one was reading.
Megan Hannay:
Right.
Lexi Mills:
That meant that I could suddenly go out and PR it, because it was already in the public domain, and it just avoided the bureaucracy of going through all these big companies and sort of communications departments. No one was getting hurt, we weren't defaming anyone or anything like that. The issue was that there was a compliance issue that was just going to kill any PR ability. But by accepting what I could see in front of me I could see an opportunity, and I think that really is the crux of a lot of PR. The problem is often the best PR-able content idea you could actually have.
Megan Hannay:
Yes. It's so smart. That can be hard to do, like you said, when you walk into a meeting with a new client and they're like, "We want PR and marketing," I feel like that kind of sets the focus of the conversation. It sets the focus of your work, like you put on the PR and marketing sunglasses, or whatever, and you see everything in terms of that. How do you take off those sunglasses? How do you make sure that you are always seeing the whole picture and seeing things as they are?
Lexi Mills:
I don't think you can, all the time. You get better at it, so I'm very good now at saying to clients, "I'm sorry, I don't want to be a pretentious artist, but I really don't feel creative. So, I know we're here for a brainstorm, but why don't we go through data analytics and I can process that, and then when I'm in a creative mindset, let's do it." Or sometimes I'll walk into a meeting and we're supposed to be doing data stuff, and I'll be like, "I actually feel like I'm bubbling with ideas. Would you mind if we just spurt them out?" You have to go with your own creative flow, and getting brave enough to do that has been one of the biggest turning points in my career.
But, again, when you're brought in to do one thing, it's always worth saying, "Why?" I used to play this game to irritate my parents all the time. They'd say, "Brush your teeth." "Why?" "Go to bed." "Why?" It's such a fun game, and it really doesn't get old. Like, the older you get, it's just as fun. And if you do it with clients, they'll say, "We want to buy PR." Why? "Because we have budget to spend on PR." Interesting. What are your personal KPI's? Where do you get your bonus? Oh, you get your bonus from increased sales. Why don't I put PR on the invoice and do local SEO, instead.
Megan Hannay:
Yes. So, it's just about. Essentially what you're saying is a sense of personal bravery, just in your own practice, like trusting yourself to know, okay I don't feel creative right now. I'll come back to that. I'll feel creative in the future, but let's focus on what I know I can do right now.
Lexi Mills:
Yes. Because it's definitely go with the process, or your own state of being, and yes, being brave enough to ask the questions, and be a little bit irritating, and honestly, when you ask, you'll be so surprised. I never used to ask. I'd just be like, oh you're here to buy PR and you clearly look smarter than I am, so I'm just going to deliver you PR. But the amount of times I've realized, especially when I was working on Kickstarter clients, they've come for PR and I'll be like, I actually think you're going to get a lot of natural PR. Let's do a little bit of PR but then let's put some really good social media behind it. Or, you're famous in your local area. Let's make sure we're targeting all of your coverage to reservE repeatedly people in that area. Because we know that within Kickstarter communities, if you've got a local hero, local community will support and the amount they support at and the speed at which they donate is actually quite high.
So, it's understanding that you have a whole pot of skills that you can draw upon, and being brave enough to say, "Even if I think there is something I think you need and I can't give it to you, I'll go find it." Because good relationships will last forever. I've turned clients away several times, and then they've rung me up three months later and said, "Hey I've got another client for you." We live in a little bit of a fear-based culture where we say, if I tell them they don't need the service that I'm selling, then I lose business. But selling someone something they don't need never results in sustainable long-term business strategy.
Megan Hannay:
Right. Speaking of long-term business strategy, in an interview with another podcaster, Joel Capperella of Leading Matters, you talked about how development in content creation methods may actually come from how brands or companies structure their internal company. So basically, you said that brands who ensure that their employees are invested in the long-term are more likely to have employees who invest in experiments because these people will care about what's going to happen with the company in five or ten years, not just how the employee looks in the next quarterly review. Do you see this trend taking place in some companies now? Do you see this as something you wish more companies understood about how to invest in their own futures?
Lexi Mills:
I think with the emergence of blockchain technology, we're going to see this in a more formalized situation, so yes, I do see this in a lot of firms. Recruitment is expensive. Onboarding people takes time, decreases efficiency, in service-based businesses you lose clients as a consequence. And I think as businesses are growing and we live in this international culture where you can pretty much work from anywhere, your connectivity is creating a requirement to nurture loyalty. But, in a lot of firms that are launching and funding themselves through Blockchain and Cryptocurrency, you're finding they all own a share in the company, and the more that company does well, especially if this particular currency associated with it, for example, Ether, is owned by consensus, their employees have shares. They buy Ether. And so, the harder they work, the more their currency is worth, so actually, we've created a systemic solution to loyalty through the creation of blockchain technology, and I don't see that slowing down.
When I look at how fast businesses are springing up in this area, how much funding is going into them, and how many smart people are migrating into that industry, I think we'll see in the next 15 years that this will almost be an underpinning to the very fabric of how many businesses choose to operate and incentivize their staff.
Megan Hannay:
What experiments do you see some companies engaging in, that others are shying away from?
Lexi Mills:
I think there are very small things. It's about understanding staff wellbeing. For example, anyone who's working for me full-time, no one works full-time. I pay them full-time, but they get a day a week where they just have to go and do cool stuff. Things that make them nurtured, because in PR, it's about being connected to the world, and if they have to spend 45 minutes Googling something cool they want to do, that worries me. They should be bursting with things they want to do and try. The world's an exciting place.
But by giving them a day a week, and their only job is to go out and be engaged in something, that's helpful, because then, most of the people that work with me are into emerging tech, into the local businesses. So, they will go out to the local market. They will go and try the local business startup or forum, Meetup, whatever it may be. And they'll come back and say, "Hey, Lexi, did you know that no one's really mastered VR marketing? Maybe we should do some research into who are the VR influences?" Great idea, yes. And maybe sometimes they just come back with a better attitude and a little bit of a spring in their step. That's what I'm personally doing.
There are a lot of companies who do summer hours, and a lot of companies who put investment budgets aside for play. Is there something you want to do that we don't have a client for? I know that Seer Interactive, if they come up with a cool idea, they just go off and build it. And they'll either end up selling it to a client later, or it's just an experiment for the team, and it's really fun to see how teams behave when they're not working towards a client end, and they're actually just working towards an actual goal. Often, you'll find that communication is smoother, warmer, more excitable. And once they've done it once, without the pressure of a client project, they'll be able to replicate that in a lot more detail and with the same efficiency on a client project thereafter.
Megan Hannay:
I really like that, and I agree. I think sometimes, like you said, if you're in the mood for brainstorming, even if it's an analytics meeting, going with that is really smart. And I feel like allowing your team to do their own thing is a really good way to encourage that. So, back to SEO, quickly. I feel like PR and SEO sometimes, maybe only in their purest forms, can have opposing purposes, with PR focused on story and SEO maybe, at least more traditional SEO, focused on any tactic that can get increased rankings, even if it's not super-related to a company's story. So, as a PR person, do you ever get turned off by SEO, or have you ever gotten turned off by SEO, or vice versa? Or do you find that your different sides fight against each other or work well together?
Lexi Mills:
I think I'm lucky. I really like both sides, and I actually find the sort of technical aspect of SEO, when someone says, "No, we need to optimize this specific page for this reason," I find that really exciting. Some PR's don't, but I find it exciting. Inherently, there is conflict. In fact, I spend a lot of time when I'm consulting with big agencies, going in and unpicking the years' worth of conflict between a PR and an SEO team.
But I think a lot of that conflict came from years ago, not really from present day, because the fields are almost the same right now. If PR has to prove its worth by showing a conversion, and conversion can just mean increase in branded search, increase in brand awareness, it doesn't just mean traffic. It's not all things you can't measure. You have to put targets to things and so sometimes you say amount of coverage. I know that's not a conversion-based target, but you have to have things you can measure so that you know everyone's not taking naps under their desk all day. But SEO is creating content, and yes, PR is a focus on stories, but they're focused on stories that appeal to a group of people, that often appeal to the customer base. There's no point in targeting a whole load of pensioners with bungee jumping. It's unlikely to work, it's unlikely to be something that gets a lot of coverage. However, putting an old person in a bungee jump probably would, and that would target a whole lot of young people. You'd have a little headline saying, "Don't Be a Wuss Even 90-Year-Olds Are Doing It". But you can combine the two fairly effectively.
I think the key thing is for everyone to sit down and say what are their KPI's. It's so small but I always like everyone in the room to say what are your KPI's? This week? This month? This quarter? And once everyone knows what they're working towards, sometimes the KPI's aren't aligned for people to be working together. And that's often a problem. And then, there's always this jargon and terminology. If someone says something you don't understand, you can't help but dislike them just a little bit. Right? It's just the way life goes.
But what I've done with a lot of teams, I've gone in and just made joint reporting, so everyone maintains their existing targets and KPI's, but they all report into one spreadsheet. And then, you put SEO matrix next to the PR, and it's very motivating. And one of the PR's will turn around and be like, "Hey you've highlighted that that was a DA 98, and fourfold links. What does that mean? Tell me about it." Because they're feeling proud. It's coming from a place of excitement. Not, "You don't know what the difference between a follow or a no-follow is. And, this is a DA 28 and not relevant, therefore not part of an SEO value at all." That's not motivating. So, when you have them on the same sheet, I think you reduce a lot of conflict.
There are still challenges. I think SEO's always think PR's have all the money. PR's think SEO's have all the money. In truth, it really depends on the circumstance. And we get protective over our contacts. Your contacts, as a PR, are your livelihood, and in that sense, if someone's outreaching to them, we want to know about it, because you can't screw up with a media contact too many times before they're no longer a good contact. So, there are some value systems there, and priorities that need to be understood.
But overarchingly, and Will Critchlow was showing in Search Love a few weeks ago, that inbound links may not be the strongest correlating factor to optimization now, which is interesting, which means that we need advertising to actually drive people, and trackable people, to our websites. We need our PR to be a little bit more focused, and we need our landing pages to convert better. So, really, we're all just becoming one group. That's my perspective. I'm sure there are people who are very much of the opinion that PR's stay in one corner and SEO's stay in the other, and I'm sure they still do fantastic work.
Megan Hannay:
What I like about the way you describe your practice, is that you seem to go into a company as a consultant and not just take on, I think, what they initially signed you up for. You kind of are like, okay, let's see how you guys work together and can that be improved. And then end with, let's dig into the project. Which I think is a really neat way to approach working with clients.
Lexi Mills:
I like to look for impact. You know, so often, actually this happens a lot. I walk into a business and because SEO has changed so much, it'll be like, for example, I walked into a business last year and there was a girl from Italy who had qualification in law, and this company had a huge content writing and promotional team, and I was like, "Who's managing the copyright law of all the resources that we're using to make this content, and all the image rights?" And they're like, "Oh, we have a lawyer we bring in now and again, and get some rough guidelines."  And I was like, "You've got this girl sitting in a job she doesn't like, and she's perfect for this. She would be just rocking." And so, we moved her over. And then, often you'll find that you've got an ex-journalist hiding behind a spreadsheet somewhere, weeping slowly. And you pull them out and you're like, if you still like spreadsheets, you can do data journalism, but how about you try selling in and writing press releases? And then their motivation goes up.
Ultimately, at the end of the day, if people are motivated, they solve their own problems. You don't need a consultant. So, if I can get a team motivated, I can go home and most of the problems will naturally solve themselves. And it's so nice to see people enjoying their work. You know, this is what we do day in and day out, the majority of our waking lives. If we can find ways to enjoy it, that's how you access talent, is happiness. Fear is good for getting you into employment, and then happiness makes you good at it.
Megan Hannay:
That's true. So, finally, since this is a podcast with a local bent, I love to ask each guest about the place where they are local. So, I know you're temporarily in Paris right now, and I can hear the rain behind you.
Lexi Mills:
Sorry about the rain.
Megan Hannay:
No, it's okay. Knowing that it's rain actually makes it sound really nice, like a nice background for the podcast. I know you've been a local in a lot of places, I think you're originally from South Africa, but also the UK, and you lived in London, I think? But yeah, can you tell me about where you're local, and why you decided to be a local there?
Lexi Mills:
Sure. I don't really feel like I'm a local anywhere. I was born in Britain and I moved to South Africa when I was seven. And it took me about ten years for South Africa to feel like home, and then I had to leave, and I came back to Britain again. And I moved a lot around the UK, and London was great. I really enjoyed it.
But, when I first visited New York, I felt alive. I just can't put it into words. It was—my brain felt sharper. I felt more excitable, I felt more curious, and I'd go on these adventures on my own all the time. I remember 4th of July I went to a rooftop bar because I wanted to be on a roof, then I met an actress and ended up on the waterfront, and we were looking at fireworks, then I ended up, I think, in the Dead Rabbit with a whole lot of people I'd met at the fireworks. And they were all interesting, excitable people, working on their own projects, and very human, as well. And that's why I fell in love with New York, so a few years later I moved out there. I still travel a lot, and I quite like having a lot of places feel like home, so I have Google Maps that star all my favorite places so I don't forget any of them. I'm terrible at directions so it means I only have to walk to the star, which feels a little bit biblical at times. But I'd say New York is the place where I feel most at home. It's where I feel most like the version of me that I'm most proud of.
Megan Hannay:
That makes a lot of sense. I know that feeling of being in New York. I think there are some cities that you can just go in by yourself and say I'm just going to try this out, and then one thing leads to another and leads to another and you end up having a really great day or night. That is so cool. Well, Lexi, thank you so much for your time, and your thoughts. I loved learning a bit about how you think and how that works in with PR, so thank you so much.
Lexi Mills:
It's a pleasure. It was lovely speaking to you.