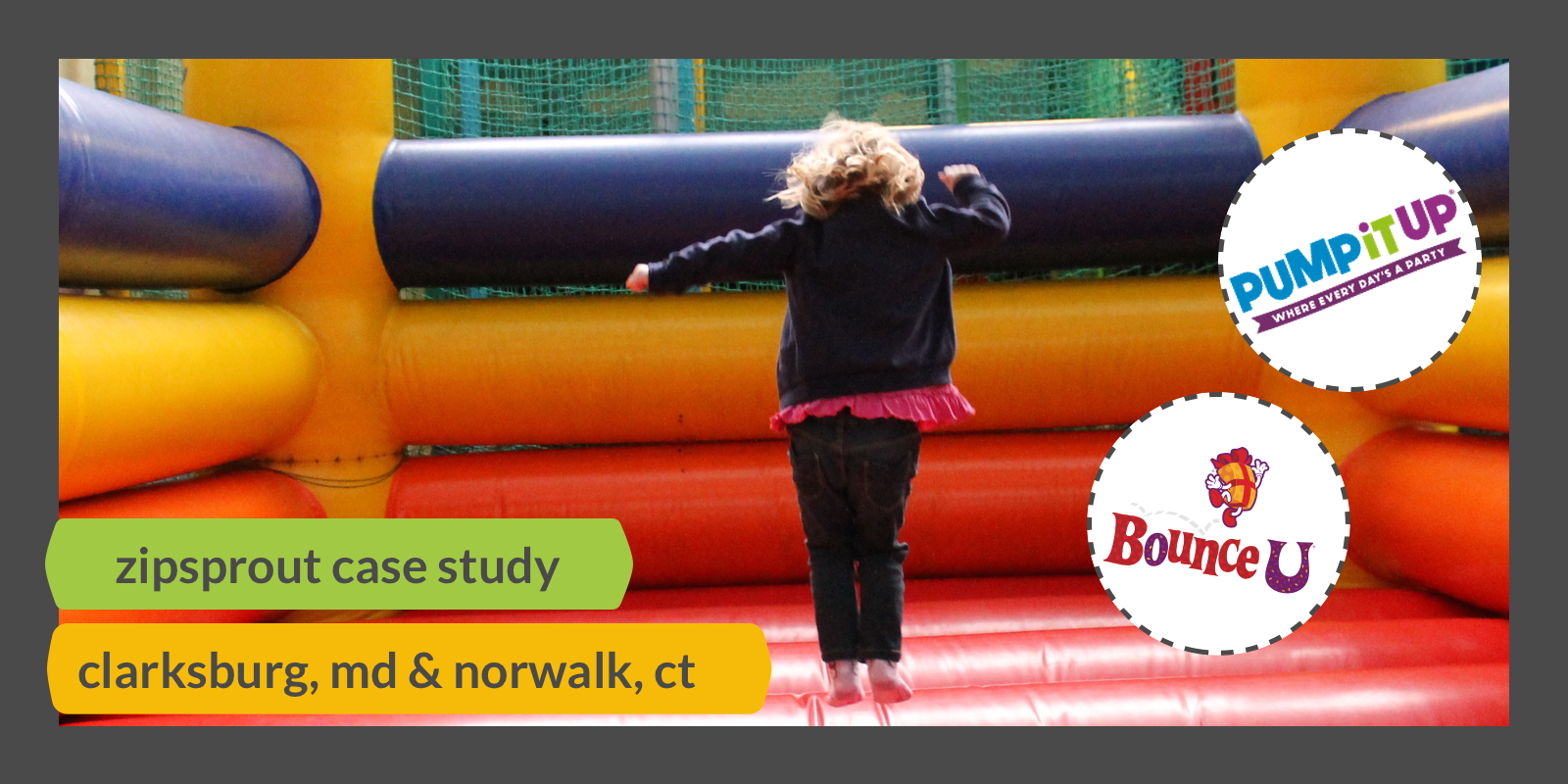 our objective
Fun Brands, a national multi-location indoor inflatables brand, sought local visibility around two store re-openings: a Pump-It-Up store in Norwalk, Connecticut, and a BounceU store in Clarksburg, Maryland.
The ZipSprout team came on board to identify the best local opportunities for the two stores, manage sponsorship benefits and fulfill asset needs. Our focus was on-brand sponsorships that maximized local reach, via online and offline efforts. 
the audience
The ZipSprout team was charged with finding local nonprofits and events with attendees in Fun Brands' target audience. We aimed to reach local families with elementary school aged children in target ZIP codes near Fun Brands' two new stores.
The primary goal was to spread awareness of the store re-openings, branding Pump-it-Up and BounceU as kids birthday party options.
The secondary goal was to invite local families to the grand opening events.
Additionally, Fun Brands traditionally donates the proceeds from their grand opening events to a local charity, so they also asked if we could pinpoint local nonprofits to receive the donation.
the outreach process
First, Claudia and Leigh reached out local organizations in our internal database. These opportunities are pinpointed by our sponsorship finder tool. As the project progressed, both Matchmakers performed hand-curated research as well, to identify as many local opportunities as possible. Since it was April/May, many local school programs were wrapping up for the year, so ZipSprout Matchmakers, Claudia and Leigh, focused their efforts on summer events that reached local families.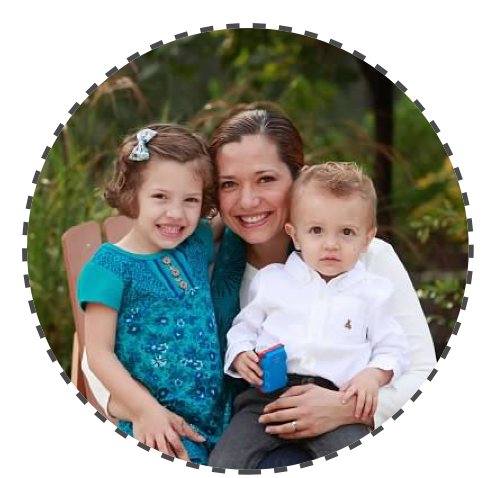 Claudia on Norwalk, CT
In Norwalk, Claudia learned to focus her search specifically on audiences with young kids:
"Although Norwalk is a small town, is not a rural area. It's an affluent suburban community where the median income per household is 75k+ a year. A good number of the population commutes to and from NYC on a daily basis. The population in this town is well educated and prone to preserve their "niche" community.
I found that community/neighborhood parties and seasonal events in Norwalk were costly and very exclusive, but once I focused on PTA's and little leagues, the mommy blogs, etc. business went back to normal."
KEYS was chosen as the beneficiary of the Norwalk Pump-it-up funds:
"I enjoyed working with KEYS; their program serves children with music inclination that otherwise would not have the chance to explore their talents or build on them. The KEYS development director is Laurie Bradbury; we connected the first time we spoke. She didn't have any corporate sponsorships; the amounts for KEYS sponsors are measured by the number of musical instruments or the music lesson hours the sponsor's support will buy."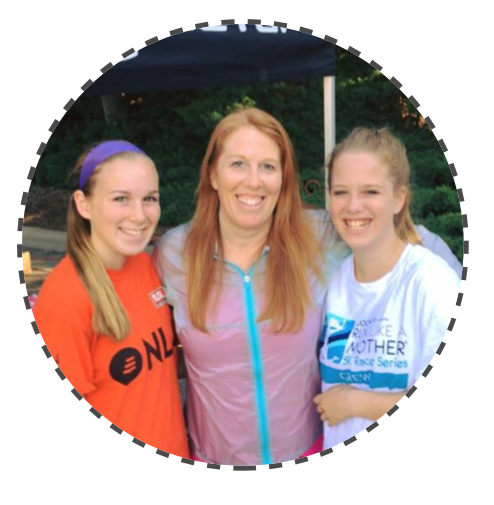 Leigh on Clarksburg, MD
"Clarksburg is a small-ish suburb of Washington DC/Baltimore with many horse farms, but it's also a well-off area. So there was this dichotomy – it is small, but wealthy, which meant the sponsorship opportunities were more expensive than "traditional places." On the flip side, I found the community to be open and friendly, and I found that when I got in touch with people by phone, they were more than will to talk and were excited about partnership opportunities.
To find more opportunities, I did searches for local schools, looked up their proximity to the BounceU location, and then contacted the PTA representative at the school to ask about partnering with BounceU. I looked at the businesses that were close to the BounceU location to see if any of those were appropriate partners – which led to one of my favorite opportunities! Plus I searched for Moms groups within the Clarksburg area and I searched for local parks and recreation departments and their events/sponsorships."
The Derek Sheely Foundation was chosen as the beneficiary of the Clarksburg BounceU funds:
"Kristen Sheely and her husband started the Foundation in the name of their son, who died playing football; they're working to education the public. She was easy to work with, and I think would like to learn more about sponsorship."
the results
This campaign led to five local sponsorships in Norwalk, and another three in Clarksburg. And the ZipSprout team found nonprofit partners for the Bounce U and Pump It Up Grand Openings. Sponsorship benefits included a table at a local Relay for Life event, the opportunity to station flyers at an indoor soccer complex, summer-long signage at little league events, as well as Facebook and website shout-outs.
Our local reach totalled 70,000 total possible impressions, and 50,000 unique possible impressions. 
digital reach ->websites, email newsletters, social media: 50,700 people
real-world reach -> presence at events, signage at events: 19,600 people