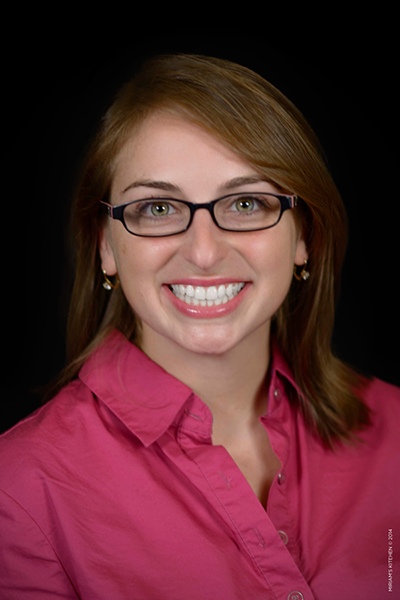 The team at Miriam's Kitchen is more deserving of the "Matchmaker" title than the ZipSprout Team. So far, four marriages have come from meet cutes at this DC homeless shelter, and only one of them was an "organic" pair. The other three happily ever afters came about as a result of Ashley Lawson's matchmaker spreadsheets. 
For, when Ashley's not busy raising support for homeless veterans in DC,  this Director of Corporate Partnerships moonlights as a cupid. 
A Cupid's Day Job
Miriam's Kitchen is a 30-year-old Washington, D.C. based homeless shelter, that serves veterans. The organization has housed 1,600 local veterans since 2013 and is on track to end veteran homelessness in DC this year.
"The last mile is the hardest," Ashley said. "The veterans who have been homeless the longest are the most vulnerable. They might not be trusting or might be concerned about whether [our support] is valid."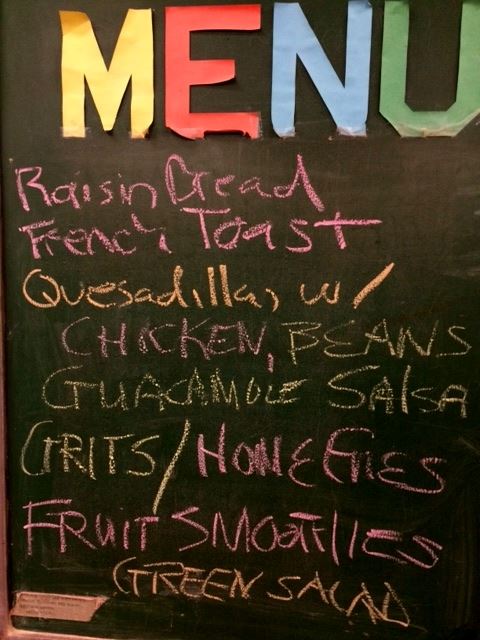 Ashley works with members of the business community in DC – from lawyers to consultants, media companies and government agencies – on partnerships to engage those businesses in service that fits with the mission of Miriam's Kitchen.
In 2014, she led a partnership with a healthcare advisory program, who donated a year of their researchers' time to look at the expenses related to chronic homelessness. The research determined that it's more expensive for society for a person to be on the street every night – resulting in about $40,000/year in medical bills – versus providing housing for at a cost of $16,000 a year.
How to Treat a Homeless Human
For me, one of the most impressive aspects of Miriam's Kitchen is the abundance of care and respect the shelter's community has for its guests.
"When a guest walks in the door, there's a volunteer with a smile and handshake," Ashley said. "All of the food is made from scratch. We work with farmers markets and the white house garden for 5-star quality meals. All of our chefs are professionally trained in culinary programs."
"We've got programs around art therapy and writing and crafts," she adds. "We just had a talent show."
While Miriam's Kitchen serves everyone, many of their guests are middle-aged men with mental health issues. Ashley explained that this trend is a result of the mass de-funding of mental health institution in the 1980's, coupled with the likelihood of a stranger or family member to help out a homeless single mother, more so than a single man.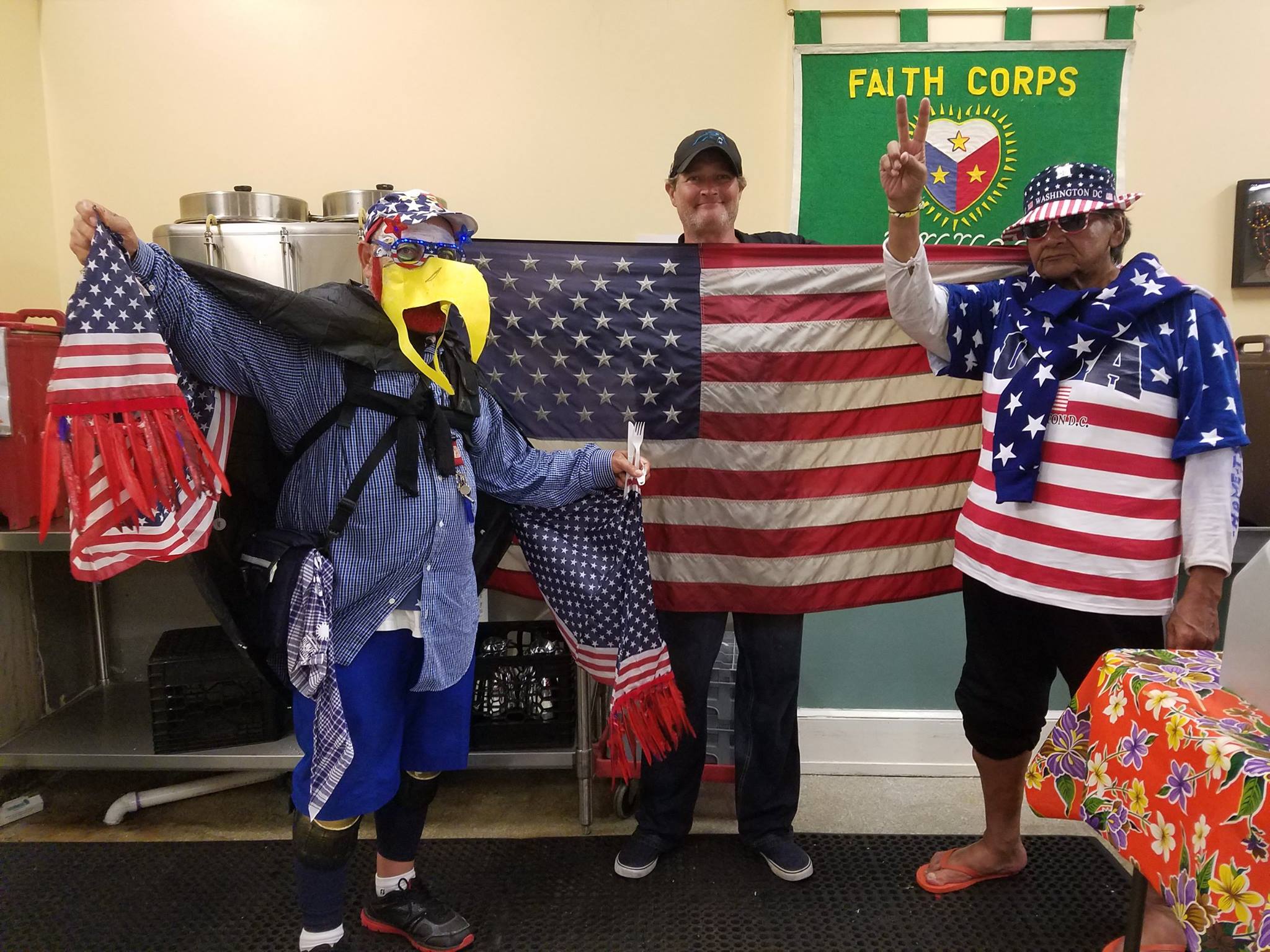 "A lot of our work is focused on changing policies so we don't have long term homelessness," Ashley said. " A lot of foundations don't want nonprofits to advocate, which is funny to me because you'll be funding meals forever instead of changing the issue." 
She explained that the results of advocacy can be less tangible than counting meals served or people housed.
"People think of advocacy and they think of lobbying on the hill," she said. "That's not what we're doing. We're educating. We have an issue that's solvable. We have a solution that's effective."
Ashley mentions one guest, Quincy, who first came to Miriam's Kitchen about a year ago.
"Before Quincy was so timid and shy … it's amazing how stability changes somebody. It's beautiful."
At the talent show, Quincy sang Billy Jean.
Matrimony and Men's Underwear
When I asked Ashley about Miriam's Kitchen's biggest needs, she listed:
money
a city council to help advocate for our cause
men's underwear
"My dream is to get Ellen DeGeneres to come and drop off the underwear she donates to our guests," Ashley said. 
But Ashley provided one more gift to MK's volunteers and guests. When she was the organization's volunteer coordinator, she added "are you looking for someone special?" to the volunteer form.
"I would ask people – What gender? What about kids?" she said.
Her spreadsheet matchmaking led to 3 marriages, and two kids, and two  guests who met at Miriam's Kitchen got married on Valentine's Day, a couple years ago.
But finding partners for guests doesn't seem so strange in the MK world. After all, this kitchen doesn't simply serve soup; it works to change lives.
"We're one of the only agencies that's just as dedicated to quality on the front lines and connecting our guests with live saving services as we are about changing policies," Ashley said. "Short term and long term, we're dedicated to ending homelessness."