Note: This is an article intended for our marketer audience. If you're in the non-profit sector and found us via a web search or outreach email, welcome! We'll also write content with you in mind as we grow. Please feel free to contact megan@zipsprout.com with any questions or feedback.
If you're a business entering or reviving your presence in a new community, you can buy a few radio ads or billboards, or you can genuinely reach locals on a grassroots level.
Over the past 30 days, I've exchanged phone calls or emails with more than 250 non-profit organizers in the San Diego area, spending around 100 hours organizing this seaside city into its humanitarian parts. Two of my Citation Labs team members, Kristina and Abby, are introducing themselves to organizations in Chicago and Atlanta this month.
Why?
We're building ZipSprout (hello!) – a sister company to Citation Labs that's going to connect city-focused marketing with local non-profits, events and associations. As of January, 2016, we're reaching out to the people of San Diego, Chicago and Atlanta on behalf of our clients, with three more cities coming soon.
Our goal is to develop an agency and online app that allows for-profit companies to fulfill their city-specific marketing goals through non-profit partnerships, which we believe is a superior model for local brand awareness campaigns.
Why local? you may reasonably ask at this point. Don't worry – I'll get to it.
Or How? Isn't there a way to do this on my own, without paying ZipSprout? Definitely! And I'll explain that below too. We don't have trade secrets here, just a dedicated team and a plan to fill a market need.
Why join local community efforts?
Local marketing models are broken. An organization trying to reach a specific city is usually forced to choose between billboards and sponsored Facebook posts, or maybe a local radio or TV spot. But they're still the outsiders in the community. Brands with substantial funding, such as Uber, go to great lengths to integrate themselves into local markets (including, by the way, strategic event sponsorship). When Uber launches in a new location, they hire a handful of marketers dedicated to marketing in that city. Not every company has such vast resources, but that doesn't mean on-the-ground growth isn't possible.
ZipSprout is here to introduce brands to local influencers. You'll meet them at at events, such as La Jolla's Concerts by the Sea or the food bank's fundraiser gala. You'll have opportunities to support education with initiatives like the New Children's Museum, which works with corporate donors on quarterly maker space projects for young artists and creators. You'll have options to get your branding in front of local beer-drinkers, programmers, and athletes (serious or "hobbyists").
ZipSprout is about reaching your target market, not just when they're consuming media, but also when they're living their lives, going about their city, meeting friends or having fun with their kids. It's about working with community organizers to enrich locals' lives through non-profit initiatives.
There's an unmet need for local community partnerships, and we're here to make the connection.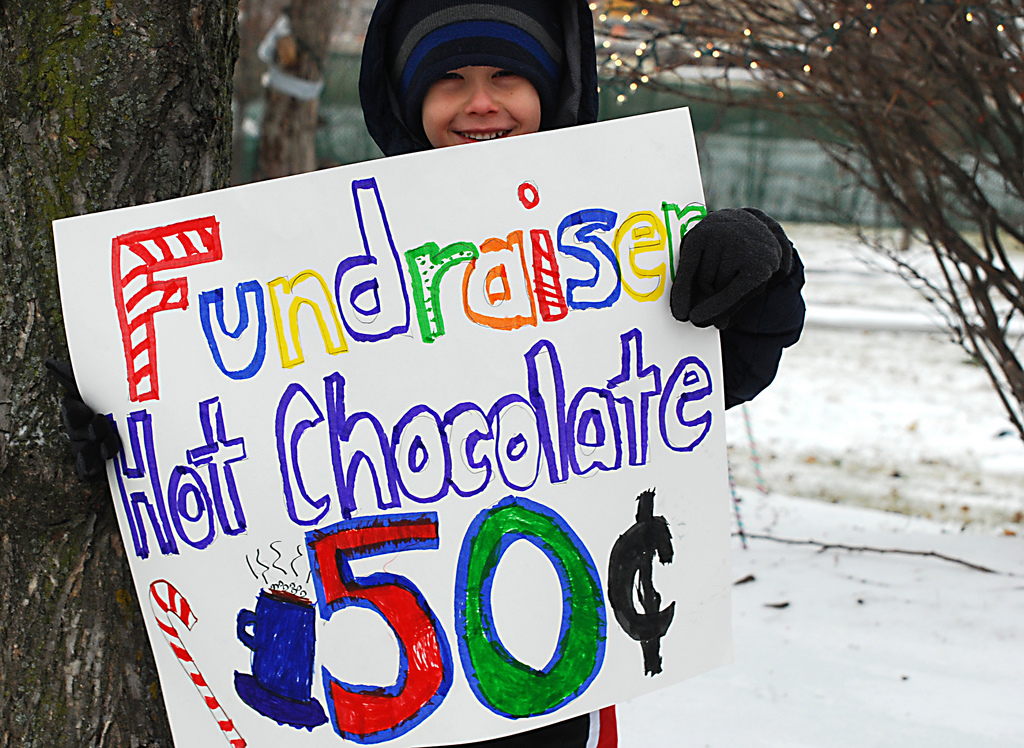 Local mission-based marketing campaigns:
give a brands a way "in" to hard-to-reach demographics and influencers
are often more flexible partners than traditional advertisers

reward team members on a human level (yay for free event tickets, and that warm cozy feeling of doing something good)

provide local market saturation beyond radio, TV, billboards and PPC, including:

event attendance

newsletters

social media

local link building

logos on tshirts, mugs, other swag

local press

advertising with truly local (grassroots & independent) publishers
So how does it work? And can you copy it? Sure, read on for the ZipSprout company recipe:
How to launch local initiatives in a new city
1) Do your research.
The ZipSprout team does highly detailed research before we sent our introductory emails, to make sure we are only reaching out to organizations that made sense for ZipSprout. Our initial qualifying team categorizes opportunities in each city by type (non-profit, event, association, etc.), associated keywords and other details that are easy to find online. Keywords help us stay on topic for companies with a particular cause at heart. And gathering as much detail as we can on organization websites helps us save time during the outreach process.
One we get to the outreach stage, we have phone calls with as many as 30% of the organizations we connect with, and with others we have detailed conversations over email to determine what each organization supports, if and how they accept donations and what their policies are for partnership with corporations.
For in-house folks hoping to find local marketing opportunities, here are some research questions to keep in mind. In most cases, this information can typically be found on the web, so you're not wasting your and their time with these questions.
Will the organization accept your donation? Some non-profits require their sponsors to be a member or only want funds from companies are aligned with their mission.
What are the specific benefits partnering with each organization? Are there multiple donation levels, and what's the cost breakdown for each? Some organizations have pre-set packages, but many prefer to customize packages based on your budget and goals.
Who are the area locals reached by a particular nonprofit or event?
Is the organization really local? Tony Robbins is based out of San Diego, but his influence is national (perhaps global?). If you're trying to reach San Diego locals, he's not your best option.
We asked Tony Robbins if his organization counts as a "local" opportunity. Just to make sure.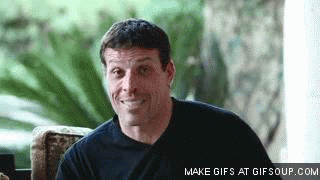 If you're looking for partnerships in a region where your company has an office, take a few minutes to ask around internally – what are some causes people in your org already care about or have a connection with? You'll likely find that your coworkers have given (or received) aid and have connections with some of their local non-profits already.
2) Reach out with a reason.
Know what you're asking for.
After speaking to folks from a couple hundred non-profits, one thing I often heard from my contacts was how infrequently potential partners reach out to them. On the one hand, this is positive – it means that there's an obvious need for serious investors. On the other hand, realize that people who are used to fundraising can be a little taken aback when you come after them with money.
With this mind, make sure your organization has clear goals and a budget for your outreach. Think about:
What causes or events make the most sense for your brand? Which ones best align with your existing brand and mission?
What benefits are most in line with your marketing goals?
What is your anticipated budget range for each opportunity?
3) Prepare to hop on the phone.
This isn't an amazon.com transaction – it's a gift. Understanding each organization's mission and goals is a vital part of information-gathering, and sometimes, this can't be done over email. Taking funds from an unscrupulous company, or from a brand whose practices go against the non-profit's mission, may violate their personal or business ethics, not to mention its effect on other donors' opinions of the organization.
The 30% rule I referred to above isn't an exaggeration. So be prepared to explain your brand and its interests over the phone before developing a strategy.
4) Get current locals involved.
Put a list of company-sponsored events on your blog. Find ways to encourage current customers in your target city to participate in the events you're involved with. This can be a great way to show support beyond a monetary gift.
And, if you do have an office or contractors local to the city, get in touch. You may find that "free tickets" garner goodwill from your coworkers.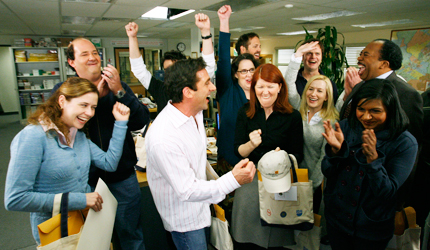 Final Note:
There is one advantage to ZipSprout's undertaking versus a DIY in-house marketer attempting to map out a city on her own: with each region being around 150-200 hours of work for the Citation Labs team, we need multiple clients in each location to make this process viable. And that's our business model- we're not here to hound non-profit organizers each time we get a new client. Instead, we see ourselves as matchmakers. Companies come to us with goals; non-profits & local events leave their information with us, and we do the rest.
Hello! We're here to connect you with a community.