After 6 months of planning, flow charting, coding and design, we launched the ZipSprout app today.
Developed by Katie Benedetto Jones, and influenced by the ZipSprout team's processes, we've created a way to organize and track the nonprofits we connect with to better matchmake local organizations with sponsors.
Here's a snapshot of our old process: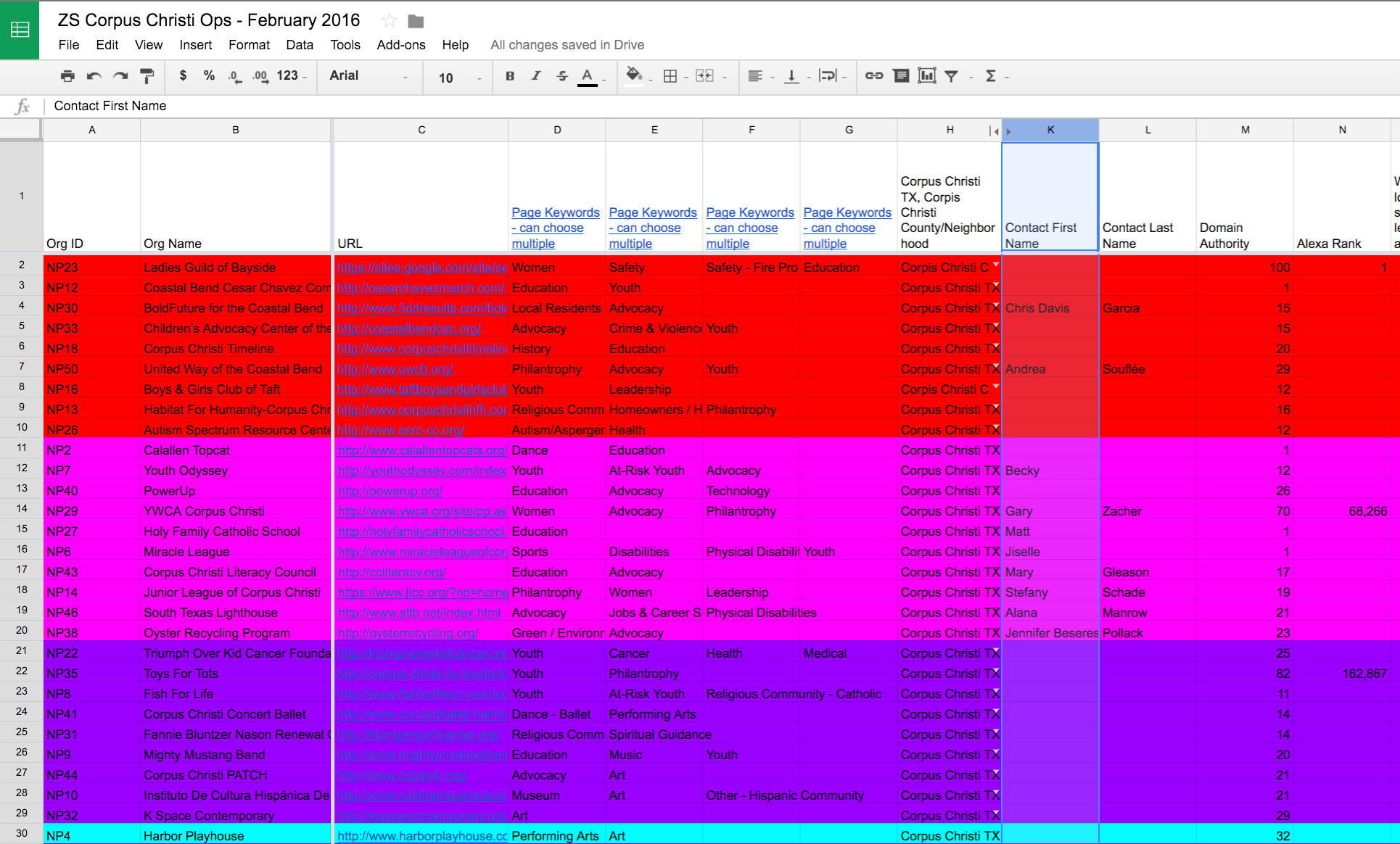 And here's the new app: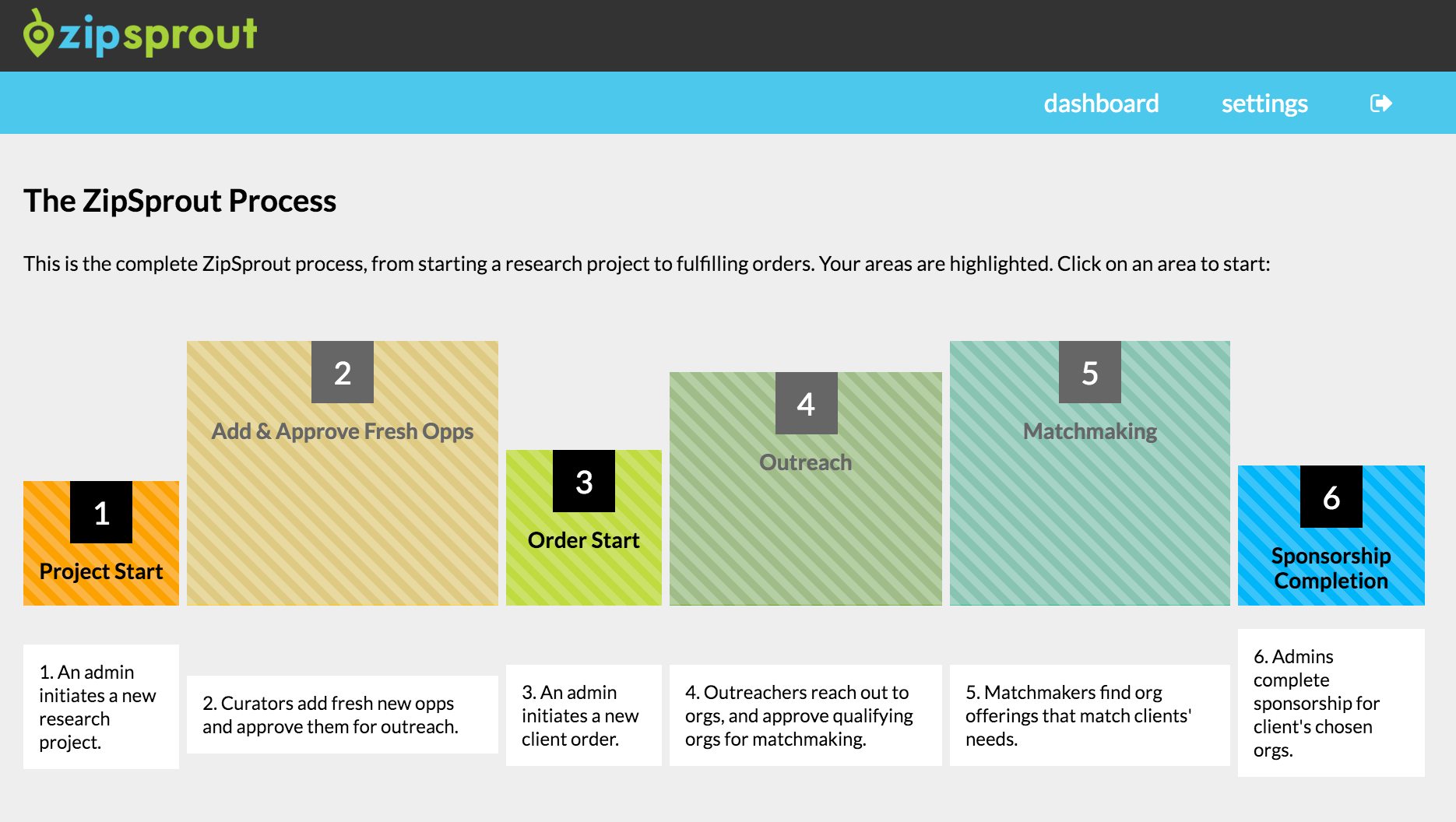 Our matchmaking process is now managed online, with our data entry team feeding potential organizations to the outreach team. As sponsorship opportunities develop, our Matchmakers are easily able to monitor the relationships they develop.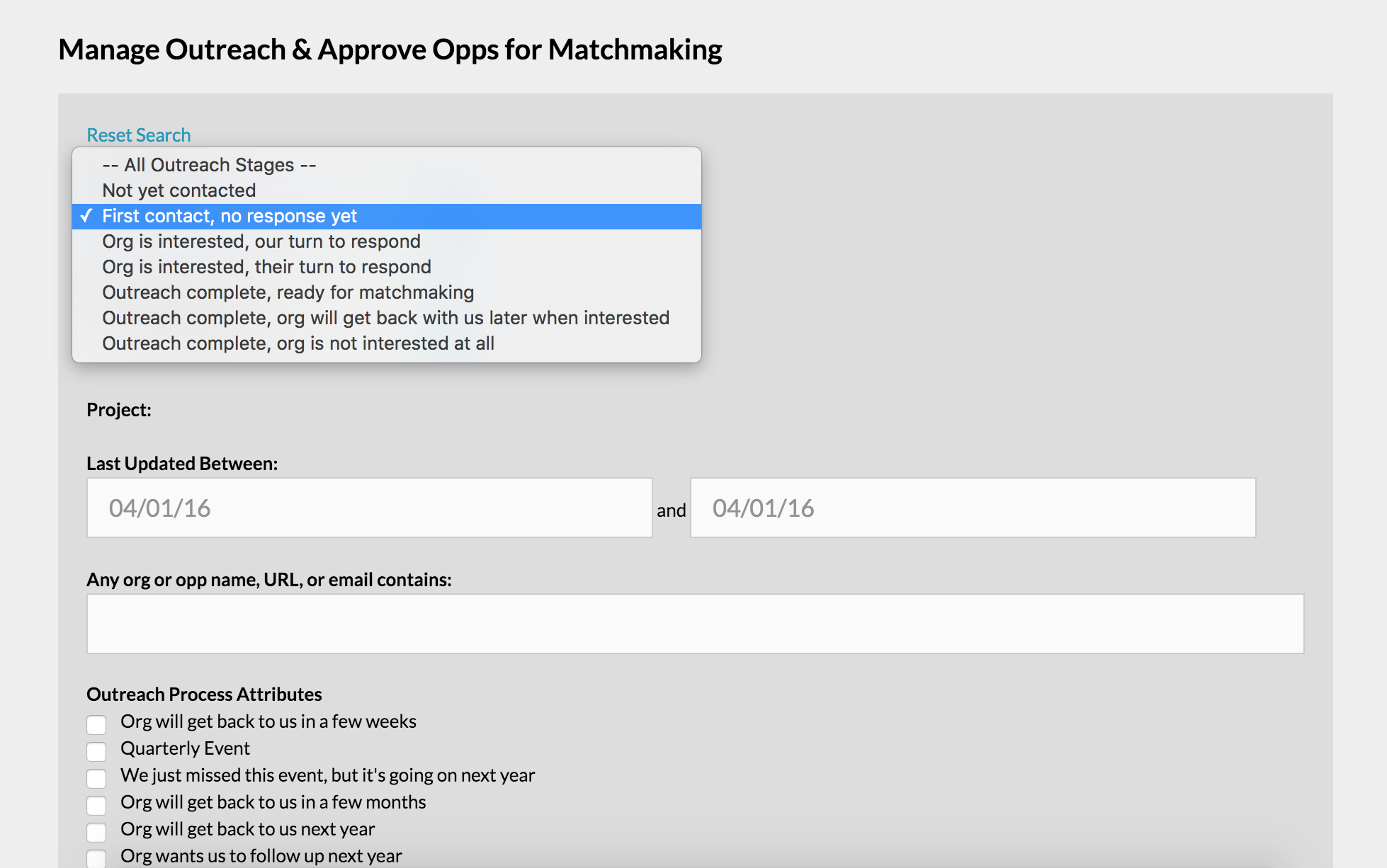 We organize potential opportunities in customizable tables, searchable by city, topic, event type, sponsorship benefits, and price points, creating an easy way for our Matchmakers (group photo below!) to pair our for-profit clients with the best fit organizations.
And soon, organizations will be able to reach out to ZipSprout and add their own information, without waiting for an invite from our team.
Shoutout to The Frontier in RTP for providing a free coworking space for us to meet. Woot!