We mentioned this story in our Local Engagement Webinar, but I wanted to pass along the details. This is the type of sponsorship we're proud to create at ZipSprout. ~Megan
A ZipSprout client is hosting 10 breast cancer survivors to attend Susan G. Komen San Diego's annual dinner symposium and fundraiser on March 23 called Screens Genes and the Choices We Make. Medical science is making extraordinary breakthroughs in the diagnosis and treatment of cancer giving more individuals than ever hope and a better chance at survival. Komen San Diego is bringing notable cancer experts together to review the latest on state-of-the-art cancer research, gene therapy, mindfulness and self-compassion.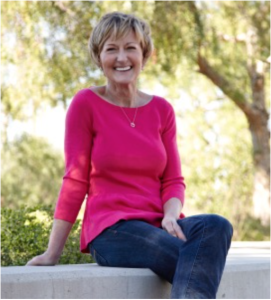 One of the survivors attending is Robin Rasmussen Marella. Robin was Susan G. Komen San Diego's 2013 Honorary Breast Cancer Survivor. The loss of her mother to breast cancer three years prior to her own diagnosis played a major role in how she advocated for herself during her own battle. She also credits her survival to the support of her family and Komen San Diego.
"Robin is an exceptional model for asking questions and being proactive in your battle to survive," said Laura Farmer Sherman, president & CEO Susan G. Komen, San Diego. "The support she had from her family, good friends and her dedicated approach to treatment saved her life." In 2002, Rasmussen Marella found a lump very high up on her chest. Many are unaware that breast tissue spans from the collar bone to the waist. She went to her doctor on a Friday and on the following Monday was diagnosed with Stage II breast cancer at age 47.
"Having breast cancer is an emotional process but many positive things also come out of it," said Rasmussen Marella. "It brings so many women together to the point where I have created a huge support system full of people who share this common denominator."
While going through treatment, Rasmussen Marella was grateful for the encouragement and inspiration she received from her son, Dustin, and sister, Chris, who both played a major role in her survival. Dustin moved in with her to help out, and her sister flew in from Colorado on many occasions to comfort her before major surgeries or chemotherapy.
"My mom tried to be strong for me, but at times I could tell all the medicine and chemo were tearing her down," said Dustin. "We got through it together by staying strong for each other. She is a fighter."
Rasmussen Marella underwent nine surgeries during her treatment, including a lumpectomy (lymph nodes removed), a mastectomy and numerous reconstructive surgeries, and aggressive chemotherapy. While she is currently breast cancer free, Rasmussen Marella still struggles with residual effects of the illness and the treatments.
"I want the world to know that the battle continues long after a woman's last treatment," said Rasmussen Marella. "However, I also want women to know we are not alone in the fight to live, and despite the lingering effects, I would still choose to go through my treatment again if it meant one more day with my son, sister and loved ones."
"We are so grateful," said Farmer Sherman. "Because of their generous donation Susan G. Komen San Diego continues to be the County's largest funder of free breast cancer services and support; and the only organization providing qualified women free services they need for every step of the breast cancer journey. These services include free diagnostic mammograms, life-saving screenings, temporary financial aid for living expenses, meal deliveries, education, and more. Also, next to the U.S. government, Susan G. Komen is the largest funder of breast cancer research in the world."
If you are in need of assistance please visit KomenSanDiego.org/FreeServices or Dial 2-1-1 to speak with a breast health specialist.
If you would like to make a donation in a loved ones name an honor card will be mailed to them. Please donate here.