The Zip episode 23
The day after the US presidential inauguration, tens, maybe hundreds of thousands of people will converge in Washington for a women's march. This is an event that's drummed up controversy on both ends of the aisle, as pretty much every political movement seems to do. But politics aside, for a second, there's a local angle to this march too. How do you get 100,000 people, from all over the country, to one place at the same time?
Certainly there will be many road trips and train and plane rides. But there's one company who's found a different way to move neighbors with common interests – it's called Rally Bus, and they facilitate crowdsourced charter buses. In my area, buses for this rally, which depart at approximately 4am the day of the event, are completely sold out.
Today is Wednesday, January 4th, 2017. I'm Megan Hannay, and each week on this podcast I interview an influencer, interesting thinker and/or community organizer who's involved in the local ecosystem. Today I'm speaking with Numaan Akram, the founder and CEO of Rally Bus. We'll learn about the 2010 political rally that inspired Rally Bus, why Numaan doesn't compare his company to Uber, and how shared transit affects a city's locals. We'll also see how this national brand effectively wooes local customers, via strategic hires in passionate cities.
Welcome to the Zip.
Megan: Yeah. When I saw Rally and I saw your presentation at street fight I was like, this looks like a really cool idea. Then the more research I've done online, I'm like, wow, you guys have really built up a huge base of customers in a really cool way that I haven't heard of—that I haven't really—yeah, heard of an app like this before. So, I'm excited to ask you questions.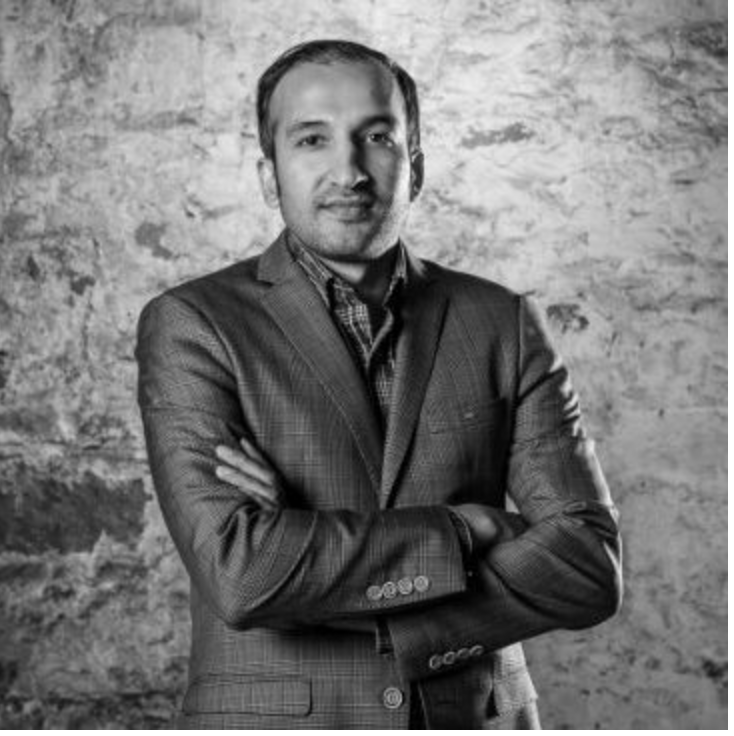 Numaan: Thank you. Well, we've been working at this, and working hard, so it's nice to finally get that validation. Thank you. 
Megan: Yeah. So tell me a bit about Rally Bus. Where did the idea come from and how did you get it started?
Numaan: Sure. As much as I can tell you about the Bus industry, this wasn't an MBA analysis or an industry thing—here's a big opportunity, here. It was actually a passion. My background is in development, I've had my own web dev shop for most of my career, but there was actually a rally in DC, a grassroots rally – John Stewart and Steven Colbert.
Megan: I think I remember that one.
Numaan: Yeah. They called it the rally to restore sanity.
Megan: Yeah.
Numaan: And I was like, well, that's an idea I could get behind and I wanted to help people get there, because that's what a rally is all about, right?
Megan: Yeah.
Numaan: And I didn't know much about buses except they're out there, and they're good at moving a lot of people, so I made some calls and found out how much it cost to send a bus. But I didn't know where people wanted to come from, I don't know what time they want to get there, and I certainly can't be putting down my credit card and just hoping.
Megan: Yeah, especially for like thousands of dollars. I can't even imagine how much that would cost.
Numaan: Right. So, I created an app, and let people self-organize trips and itineraries, but required a minimum number of people to sign up to confirm – or kickstart – each trip. So crowdsourcing, crowdfunding–and that's where it took off. And we ended up moving well thousands of people and it actually coincidentally, Megan, since we set this up, there's been an actually really interesting analogy or repeat, perhaps. Perhaps you heard recently they announced a Women's March on Washington?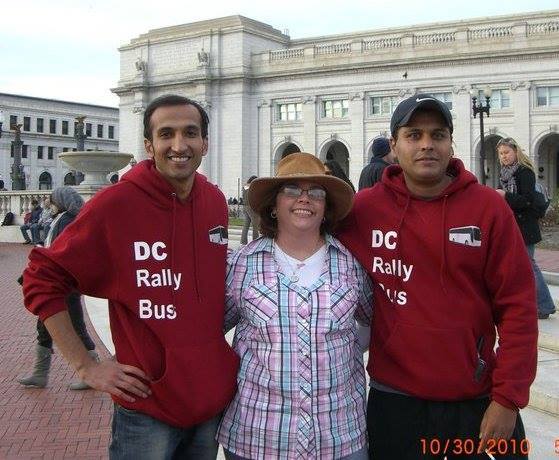 Megan: Yeah, actually, I was going to ask you about that, because I saw that on your website.
Numaan: Yeah. So it was the same kind of thing that we found out about this and put it out there and the community has taken over.
Megan: That's so cool.
Numaan: And we've gotten almost five thousand people signed up in what? Five days now? Not even five days in.
Megan: Wow.
Numaan: And this event is sixty days away.
Megan: But that is the perfect kind of thing, especially for–you know, when I first heard about Rallying when you were talking about it at Street Fight, I was–I think a lot of the examples were more like sporting events and concerts, which I think, you know, I'll ask you about that too, but I know you guys do a lot of that. But it's really neat that you started with a political rally because that's especially the kind of event that–you know, driving to that would be such a chaotic, you know, mess. But also just the spirit, like if you're attending something like that, you want to attend it with other people that feel the same way you do. So with the Rally to Restore Sanity, was it just people from around New York that you gathered? Did you guys end up getting people from all over the northeast or even farther to use rally buses?
Numaan: That first event, we pulled people from fifty different cities across twenty states.
Megan: That's cool.
Numaan: And this last one is looking even bigger now. So I'm glad you brought that up because after that first event, I was like, yeah, why did people use us? They could have driven, they could have flown, they could have taken Greyhound. But it's the community. It's the same reason you're going to the event to begin with; you want to be with other like-minded people. And so that's the concept. While rallies like that don't happen every day, what does happen, and I think the same kind of concept of community is around sports, and concerts, and festivals. You can watch a game at home, but you're going for that experience. And we've also heard it in the marketing world and I think just generally in overall trends, about how people are spending more on experiences rather than owning things.
Megan: Right.
Numaan: So all these things are built into Rally.
Megan: Yeah. No, that makes a lot of sense. And so I've heard, you know, round the internet and in articles about you guys, I've heard you kind of been nicknamed the Uber of buses. But I was wondering if you liked that name, because–or maybe if you feel like it's a good fit. Because thinking about it Uber is really popular but there's also some tension between Uber and the more traditional taxicab industry. Whereas it almost seems like with Rally there might not be as much tension because I see Rally as more taking people away from using their own cars, or maybe even from using Uber – not really taking them away from using charter buses without Rally. So I guess–yeah. How much do you compare yourself with Uber, and how much do you see yourselves in competition with the more traditional way of booking a charter bus?
Numaan: That's very insightful of you to realize and say. Most people don't dig that deep so I appreciate that.
Megan: Yeah.
Numaan: As far as people calling us the Uber of buses – hey, we'll take that anyday.
Megan: Yeah, yeah. I mean, it's a great compliment, yeah.
Numaan: Yeah, I mean–usually they mean a good thing. But you're right, there is–while, we don't mind the analogy and Wall Street Journal and CNBC called us that. But I'm not out there saying it because I think it's a little simplistic, and yes, there are serious anti-logs, that we're helping the industry in bringing a new business. So the bus companies love what we're doing.
Megan: Right.
Numaan: And we want to work with them, not compete against them the same way that Uber is doing to the taxi industry.
Megan: Got it. Yeah, so do you–with your process, do you pretty much just reach out to local–that's what I understood from watching your interviews, that basically once you have enough people in a certain area that want a bus, you reach out to them. And you already have connections and you coordinate, maybe you get a special rate or something and you are able to make that happen through the app. So it's really like you're actually using buses that are already ready to be used for that exact purpose, right?
Numaan: Exactly. You got it. There is an industry out there that's underutilized and got this great asset and we're bringing them new demand. We're creating trips by creating the ultimate ride share. If we aggregate individuals together, it's a new business, new trips, and we have all the operators in the country and US and Canada in our system. And we put it out to them and they grab it. Now we've got preferred operators, partner operators, certainly we have more information on the industry both from a quality perspective, quantity, we know who the best drivers, the best vehicles are – because we've done more trips. And another page out of a sharing economy, we've taken—we've asked our riders to rate all this.
Megan: Oh, cool.
Numaan: So because we've done hundreds of thousands of trips, they've told us who the best drivers and the best companies are, and we have more data on that than anyone else.
Megan: So you might prefer those drivers over ones that have gotten lower ratings, like you might call them first?
Numaan: Right. And they love working for us.
Megan: Right.
Numaan: It's not only the bus companies that–have we helped, the bus drivers are making more money because of this, we give them a big tip, our riders are encouraged to tip. And they–we–just like you've seen the quality of a taxi driver, improve because we have incentivized them differently. And, you know, we met at a local conference at another year about local stuff. Hey, these are local businesses. There is no such thing as a national bus charter company.
Megan: Really?
Numaan: No.
Megan: I didn't know that.
Numaan: They're fine, they're going to New York, to DC all day. It's all these small bus companies that have been local and are institutions within their communities, that are employing a local driver. And we are connecting them to riders in their local as well. So we are definitely trying to do something on a national level but helping everyone in the process.
Megan: Yeah. And on that note, I'd love to hear about–more about what you guys do for marketing to consumers, especially considering that this is a podcast to– on local. How do you approach local marketing in each area that you serve, and did you try to build up market share in New York City where I know you were started before you moved to other places or did you kind of just launch everywhere at once?
Numaan: Sure. So before we ever did any marketing, we were like 'let me put this out there.' So if you actually google or search 'bus to' almost any event that is out there, you'll find us. So SEO has been a big driver of what we're doing and that's where we found those communities that were already looking for this service. That was our first way ever….
Megan: You just like organic searches, yeah, and they're like oh, this is a cool app. Yeah.
Numaan: And so, because people are finding us, then–and they sign up for a seat. Well, they know that the trip doesn't happen if there aren't enough people. So share it. And that social network effect is also built into our platform. And so we always say that first and foremost word of mouth and communities self-organizing is the primary driver of this, how any–a good service like this works. Of course, we need to let more people know about it, and we've done so in many different ways. But the best way we found is by working with a group, maybe a local alumni chapter, or a fan club. These are already organized local groups that we can introduce Rally too. And the can help us spread that word.
Megan: That makes sense, yeah. So are there particular groups or particular markets that you've really seen Rally grow in? Like for example, I was in Nashville, Tennessee last weekend just for–not at all related to sports, but it turned out that there was a football team or a football game there between the Titans and the Green Bay Packers. And I observed, and maybe you already know this, Green Bay Packers fans will travel for hundreds of miles to go to a Green Bay Packers game. You know, I saw tons of Green Bay shirts, way more than even Titans shirts over the weekend. So–It made me think–when I was thinking about Rally, are there certain groups of fans of sports teams or types of groups of people that you've noticed are super willing to get a bus and that you're really 'we need to market more to those people', because they are the people that really great customer base for us?
Numaan: You got it. That's where we've found. We started with putting it all out there and certainly you can find us for most any team. I'm glad you brought up NFL. We're in the thick of the season and Green Bay is one of the people that organically found us. These fans are very fervent. And to that point, and again, more to the local, while we are sitting–I'm sitting here in New York and run a technology department from here. What we also did was get some local representation. We actually have two people that work in Milwaukee.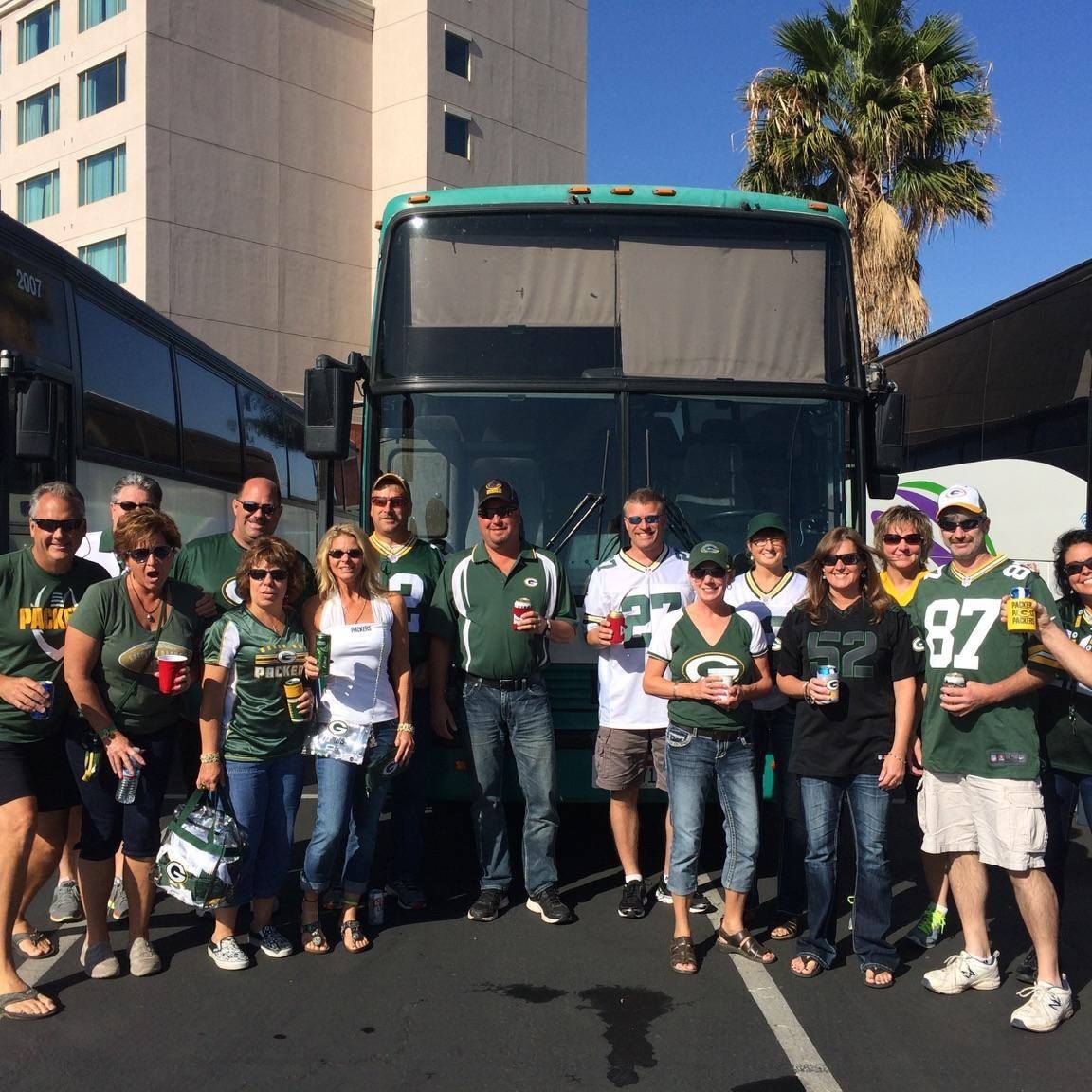 Megan: Oh, cool.
Numaan: And they help us spread the word locally because they know their market better than anyone.
Megan: Right. And so what do they do? Do they go to bars and say like 'hey guys, do you know that for out of town games you can do this', or like–how do they operate?
Numaan: You got it. Exactly right. In fact, what they did was–where we usually set our stops is like in a park n' ride or in a shopping center.
Megan: Yeah.
Numaan: But instead, we can set our stops at local marts. And they love the fact that people are meeting there beforehand, they may pick up a drink and we're bringing them back fifty fans afterwards. So there's a lot to be said for having that local knowledge and presence and to be able to speak to your local potential customers in a very genuine way.
Megan: Yeah,I agree. I think one of the really–and it sounds like you guys are already doing this, but having more national brands really get employees and really connect with people on the local level as a local, not as a national brand, is–is huge. So it's so cool that you guys have already started doing that. So–actually, my next question was about the Women's March on Washington which you already mentioned. Do you pick and choose political events that Rally buses attend, or is it really just based on what users want? Because I know obviously with some companies they might not want to take a political side. Do you guys–are you more okay with that or will you attend events on both sides of aisle, so to speak?
Numaan: Well, that's where we're a platform. When you go to eventbrite and someone's created a trip there, most people aren't asking event right if they're allowing an event to be created on either side of the aisle.
Megan: Right.
Numaan: I know we're a little bit different, but we do position ourselves in that way. Now, I may have my own political leanings, but I think transportation cuts across all this. That said, and I don't want to say that we're completely open. We do draw the line at hate. You know, we're not going to–well–maybe–let someone use the platform that's out there espousing something that's crossing the line.
Megan: That makes sense. So do you feel like–especially now that politics is a huge–I mean, it's always kind of a big deal, but I feel like recently, obviously, it's very big deal in the US. Do you feel like you're seeing that political events are just as popular as sporting or concerts, or like is there a certain type of event that you guys find has been the most popular for Rally, or is it just kind of all of the above?
Numaan: Certain different types of events, rallies, especially ones like this, they're grassroots. And when there's no central organizer, Rally works really well, in that people find us and spread the word. Sometimes with a football game, sure, fans can do that, but what we're doing is the next step, is working with the teams, the leagues and they can help us spread the word. So there's different ways–and we work with rallies, political rallies, that we work with the organizers. In this case, this is really a grassroots, organic thing that's happening. I've never seen it before. To your point, this has been, well, a very difficult election cycle.
Megan: Yeah.
Numaan: And there's been a lot of animosity and I think the country feels very divided right now. So I like the message of this rally being inclusive, but, you know, let's hope that this kind of stuff helps heal the wounds a bit.
Megan: Definitely, yeah. And I think more ways to bring people together is always a good thing. So, as I mentioned earlier, you get a lot of comparisons to Uber. But what companies do you work to model Rally after? You know, as the head of the company, what's your vision for Rally Bus and who do you aspire to be like when Rally grows up, so to speak?
Numaan: That's a good question. I think there is–we're trying to take elements of lots of different companies in the sharing economy. One company I really like the ethos of is Airbnb.
Megan: Yeah, they're pretty awesome.
Numaan: And they've really taken a very community oriented approach. Now there is some larger issues they're dealing with that we don't have to deal with, where the nice thing is again, we're working within the industry, very pro-regulation, and working within the current laws. So what I do like – their founders and their message. And when we talk about someone like in the car sharing space, I think perhaps Lyft, or even now Juno is a company whose philosophy, even, let's say, we respect.
Megan: I don't think I've heard of Juno. I'm going to have to look them up.
Numaan: Yeah, so they're a new player in this ride sharing space, and they're saying, you know, we're going to actually have the drivers be owners in the company.
Megan: Huh. That's awesome. Yeah.
Numaan: So yeah. So they're taking a driver-centered approach, and I think that's much more–hey, maybe they took that from us!
Megan: [laughter] Yeah.
Numaan: So we're working as partners with the industry and we actually have partners that are–that actually have ownership in Rally as well. So, we see this as–it's a win-win-win.
Megan: Cool, yeah. So, final question. This is something I like to ask everyone who comes on the Zip, again because it's a podcast focused on local. So I know you live in New York. I don't know if you're originally from New York or where you consider your hometown, but it's your hometown for now. So what makes New York a special place? Like what–how would you characterize it? Why did you choose it as your place to live? And how would you I guess consider it as a special place to run a company?
Numaan: Sure. That's a big question. So I am a native New Yorker, so my parents are first generation immigrants and I think they chose New York – well, for the same reasons that I'm still here, that, well they came here for the land of opportunity at Ellis Island and diversity. And that's why I stay here. That the diversity that we find here in cultures, in religion, in nationalities, in thinking, is the most important thing to me. When we're coming from that place of division, and that's what we're talking about this election cycle caused, well, I think rallies and people getting together helps a lot to heal and to help people get used to each other. You know, it's easy to hate something, or be scared of something that you don't know. But if you go into the subway with them everyday, you learn that they're not that different from you.
Megan: Yeah.
Numaan: And so, on a very high level, that's what I love about New York. On a simpler level, this is the–well, there's a lot of culture here in a lot of different ways and I like all the different types of ethnic restaurants, too. [laughter]
Megan: Yeah. No, I agree, I love New York. I'm based out of Raleigh/Durham, but I love visiting there for some of the reasons you mentioned, like I any city that has a really good public transit system. You know, I was here talking about Rally which is a totally different thing, but I need a city that has like an inside public transit system. I think that really makes the city a better city for the exact reason you said, because people are forced to be around each other and are forced to kind of get to know their neighbors a little bit. Even if their neighbors are total strangers, they're forced to just be around people in their city a lot.
Numaan: Yeah. I completely agree and that's where–back to Rally, that's why we call it community mobility. That this is about getting people together. It's a big part of what we do, and I think it goes a long way towards these larger problems. So yeah. Thank you.
Megan: Yeah. Well, Numaan, thank you so much for giving me some time today and–yeah, Rally sounds awesome. I will definitely next time–the rally–the march on Washington actually sounds pretty neat, so I might look into you–doing Rally for that, but I will definitely look into it for future events too, because you guys seem like you're doing some cool stuff.
Numaan: Excellent. Well, thank you for that, and looking forward to having you use the service. Maybe you can give us a review or let us know–you could do a podcast from the bus.
Megan: Oh, yeah. No, that'd be very fun. Interviewing everyone on the bus and just getting their views on things, that'd be kind of neat.
Numaan: Yeah, I like that a lot. So let me know.
Megan: Alright, I'll think about that. [laughter] Well, thank you. And also, if people want to follow you or follow Rally, where can they find you on social media or, you know, associated…
Numaan: Yeah, of course. So we're on all the platforms, you can search for Rally or Rally Bus, and of course we have our Rider app as well and you can find us in iTunes and Android stores. We're out there and we definitely help you spread the word, Megan, as well as everyone else. This is a community effort.