Meet the ZipSprout Specialists
We run marathons and corn mazes. We root for roller derby teams, tutor adult non-readers and teach middle schoolers to code. We love our local breweries and crave neighborhood coffee. We're the ZipSprout folks, and we're just as local as you are.

Garrett French
Cofounder
Garrett is ZipSprout's Chief Strategy Advisor. His creative brain and innovative spirit guide ZipSprout as it grows. Garrett recognized the opportunity that exists in the fragmented hyperlocal space and wanted to find a way to stitch these on and offline opportunities together into a true hyperlocal advertising network. He provides strategic guidance for new clients and is constantly looking for ways for ZipSprout to make a bigger impact.

Jasmine George
Chief Operating Officer
Jasmine loves to be involved in the local community and being a matchmaker at ZipSprout gives her the opportunity to do this full time. When she isn't connecting with new people, you can find her hiking in Raleigh's Umstead Park, climbing up rock walls, or taking pictures of the vibrant life in the Triangle.

Carmin Charen
Fulfillment Manager
Carmin is working with Zipsprout handling billing and correspondence with local charities organizations. She enjoys connecting small businesses with opportunities to assist their communities. She spends her free time outdoors with her young daughter or seeking out interesting areas to photograph in the triangle.

Grace Abaya
Matchmaker
Grace is a very detailed person who loves research and learning new things. Being with ZipSprout, she enjoys analyzing and curating information, as well as reaching out to people. A mother of three young men, she tries to keep up with their lives but on her free time, Grace and her husband try to be involved with Family and Life advocacies in their community.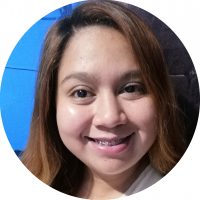 Lalaine Ybanez
Matchmaker
I've been with ZipSprout for a year now and the company has brought me a lot of new learning experiences. After work or on weekends, I love to spend more quality time with family most especially with my daughter. I also love to travel with my husband and enjoy the view of the local tourist spots here in our province.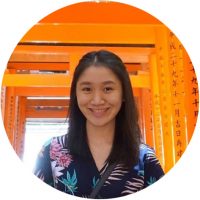 Olga Quintana
Matchmaker
Olga enjoys traveling and learning about other cultures. Her passion for marketing comes from her love for music and films. Through Zipsprout, she is able to gain new insights, meet new people, and hone her skills in management.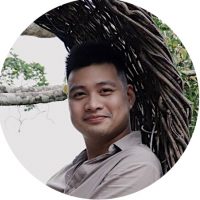 Patrick Siason
Matchmaker
Patrick is ambitious and driven. He loves to take on new challenges and to set goals so he has something to strive toward. He is constantly looking for an opportunity to do better and achieve greatness through ZipSprout.
Katie Benedetto Jones
Frontend Web Developer
Katie's our frontend developer and designer! Katie loves refining design and user experience to deliver a joyful, consistent experience across ZipSprout marketing sites and apps.
Andy Jones
Backend Web Developer
Andy is our resident geek. He loves backend development and working with large data sets to deliver the muscle of a powerful database and scraping tools.
Want to help our team grow?
We're always on the lookout for new matchmakers.