If you ever want to experience a busy year, simply join a theater company. There is no lack of activity when you're planning and executing a theatrical season. I spoke with Stephen Miranda, General Manager of The Landing Theatre Company in Houston, TX, to learn about some of the productions, programs, and special events that keep life interesting at the Landing Theatre.
dedicated to the art of american theater
The Landing Theatre Company was founded by David Rainey, Juilliard graduate and member of the Alley Theatre Resident Company. He was an adjunct professor in Drama at the University of Houston-Downtown from 2005-2013, and was its first Artist-in-Residence in Drama; it was during this time that he established the Landing Theatre Company (LTC).
LTC began as a summer theater festival on the campus of University of Houston-Downtown in 2010. The Company is devoted to the advancement of American playwriting and stories about the modern American experience—what is the American landscape that we currently live in and what does that look like on stage? From African-American, Asian-American, Latinx, and LGBTQ, Landing Theatre is interested in exploring stories that reflect what America truly is.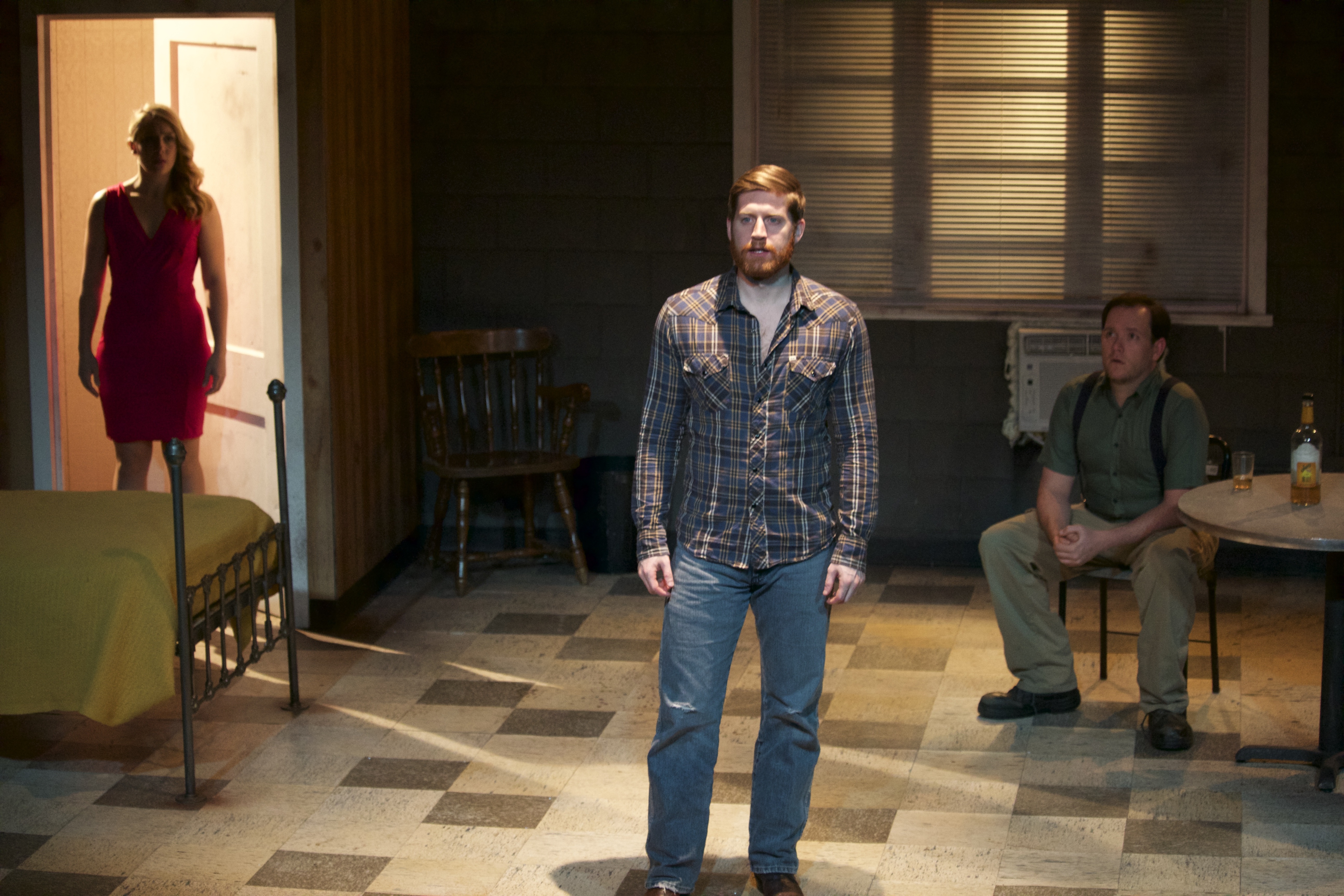 After several years as the professional company in-residence at University of Houston-Downtown, the Board of Directors voted to leave the university in pursuit of a permanent home in order to expand its offerings and programming. LTC coordinated plays and workshops as a gypsy company over the last two years, and in February 2016 moved into their permanent space, the Landing Theatre @ the Docks. The 2016-2017 season will be their first full season in their permanent home.
LTC is now looking forward to further expanding their workshops, events, and theater productions celebrating new, contemporary, and classical American plays and playwrights.
LTC's goals include presenting a well-rounded lineup of plays by American playwrights, facilitating the development of new productions, engaging the community through productions and education, and providing paying work for local actors and theater technicians.
plays
LTC's inaugural production was the Tennessee Williams classic, The Glass Menagerie. Over the next four years of their residency at University of Houston-Downtown, they produced David Mamet's American Buffalo, Rachel Axler's Smudge, and the world premiere of Aleks Merilo's Exit 27— a finalist in the New American Voices Play Reading series and their first award-winning production.
Since moving away from University of Houston-Downtown, LTC has produced David Ives' All in the Timing, Fengar Gael's Devil Dog Six, Paula Vogel's How I Learned to Drive, Sam Shepard's Fool For Love, Dylan Lamb's Ten Ways on a Gun, and, most recently, the world premiere of Elizabeth A.M. Keel's Gambrels of the Sky.
The Landing Theatre Company is dedicated to producing new American works and to creating the next generation of fan favorites along the lines of Death of a Salesman, A Streetcar Named Desire, and Who's Afraid of Virginia Woolf?
series
Between their regular productions, LTC has also produced or participated in several play series, including ReadFest Houston, The Redemption Series, and New American Voices Play Reading Series.
ReadFest Houston was created to showcase the kind of work Houston companies do and are known for. LTC's play in ReadFest Houston was Daughters of the Moon, the first in a nine-play series by Reginald Edmund, "The City of the Bayou Collection".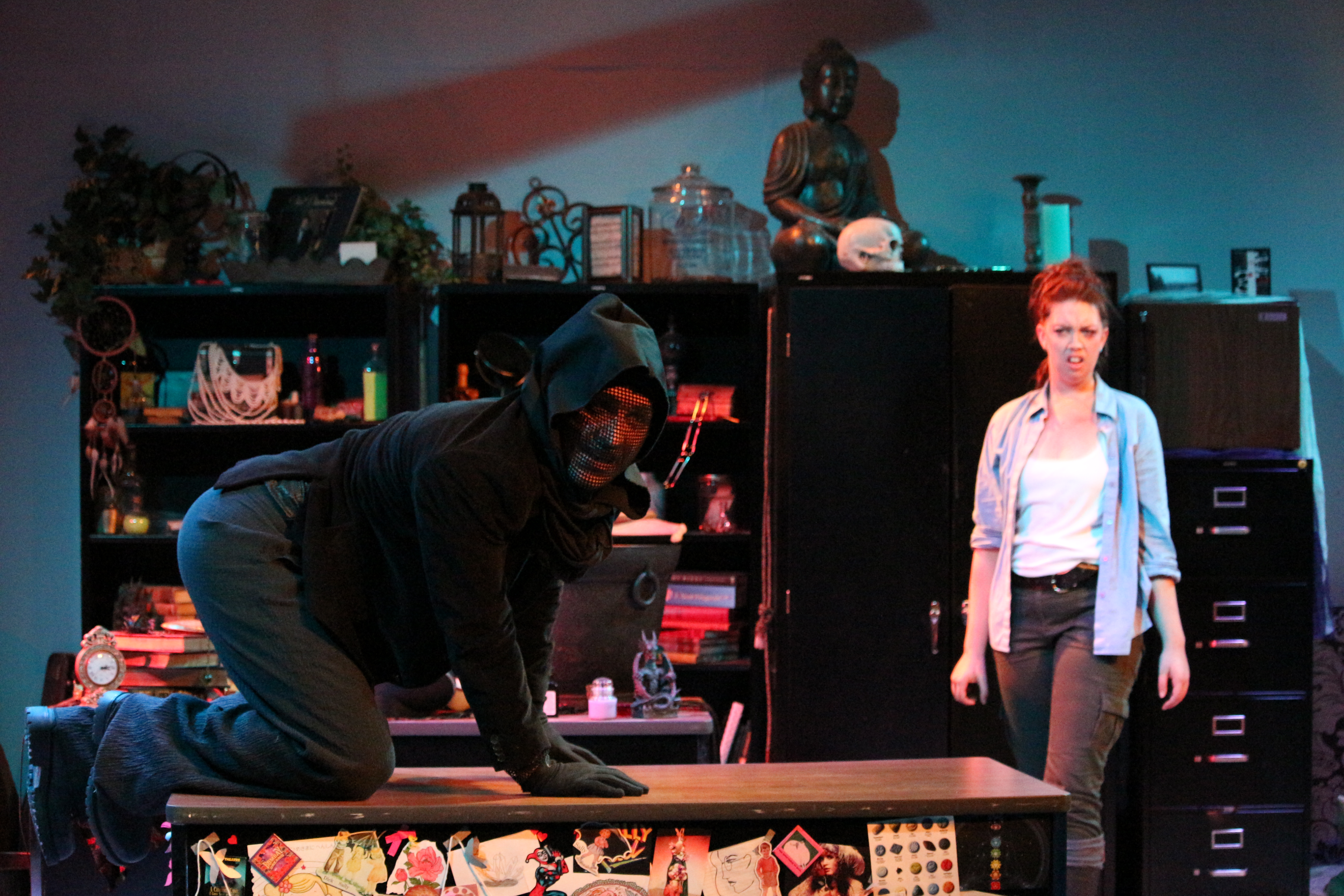 The Redemption Series explores how we responded to recent tragic events in America and around the world. Plays have been submitted over the last two months and, over the course of two weekends in September and October 2016, the Redemption Series will produce 12 new short plays by American authors that present unique viewpoints on recent world events and how we as a society come to terms with them.
An invention of LTC, the New American Voices Play Reading Series is an annual series designed to showcase new American plays. After the plays are performed they are followed by talkbacks with the playwrights, directors, and casts. Through New American Voices, Landing Theatre Company is connecting to national playwrights in a way that no other local small company in Houston, TX is.
LTC will also host the Landing Holiday Concerts this holiday season. Rather than presenting a Christmas play, the Landing Holiday Concerts will feature 18 concerts over the course of several days. The concerts will present different genres and perspectives on how we celebrate this joyous season.
workshops
While several plays are being produced each year, LTC is also dedicated to education efforts through regular workshops.
Every Monday LTC hosts professional acting classes. Currently in session is one led by founder David Rainey, who teaches acting master classes using a curriculum based on the foundation of Uta Hagen's work as a master teacher. These classes center on the basic theater foundations of character, place, circumstances, obstacles, objectives, tactics, and motivations.
On Sundays LTC hosts workshops in playwriting and dramaturgy. The workshops, taught by literary and dramaturgy figures from around the country, most recently South Coast Repertory Theatre's Literary Directory Kimberly Colburn, are designed to help playwrights hone their craft, support the creation of new works, and teach how to get them produced.
Landing Theatre Company also offers in-school playwriting workshops to local middle and high schools to promote literacy and creativity. LIT programs are 6-week courses offered to qualifying schools in low income areas. Schools interested in hosting a LIT program can contact LTC for more information.
In addition to these educational programs, LTC also offers summer internships to theater students seeking hands-on experience with a professional company. The summer internships involve a range of projects that support LTC's summer programming, including production, stage management, marketing, and box office services. Internship applications must be submitted by April 1st.
cutting loose
Of course, they don't work nonstop at the Landing Theatre Company. LTC also hosts some pretty great parties to celebrate all their hard work.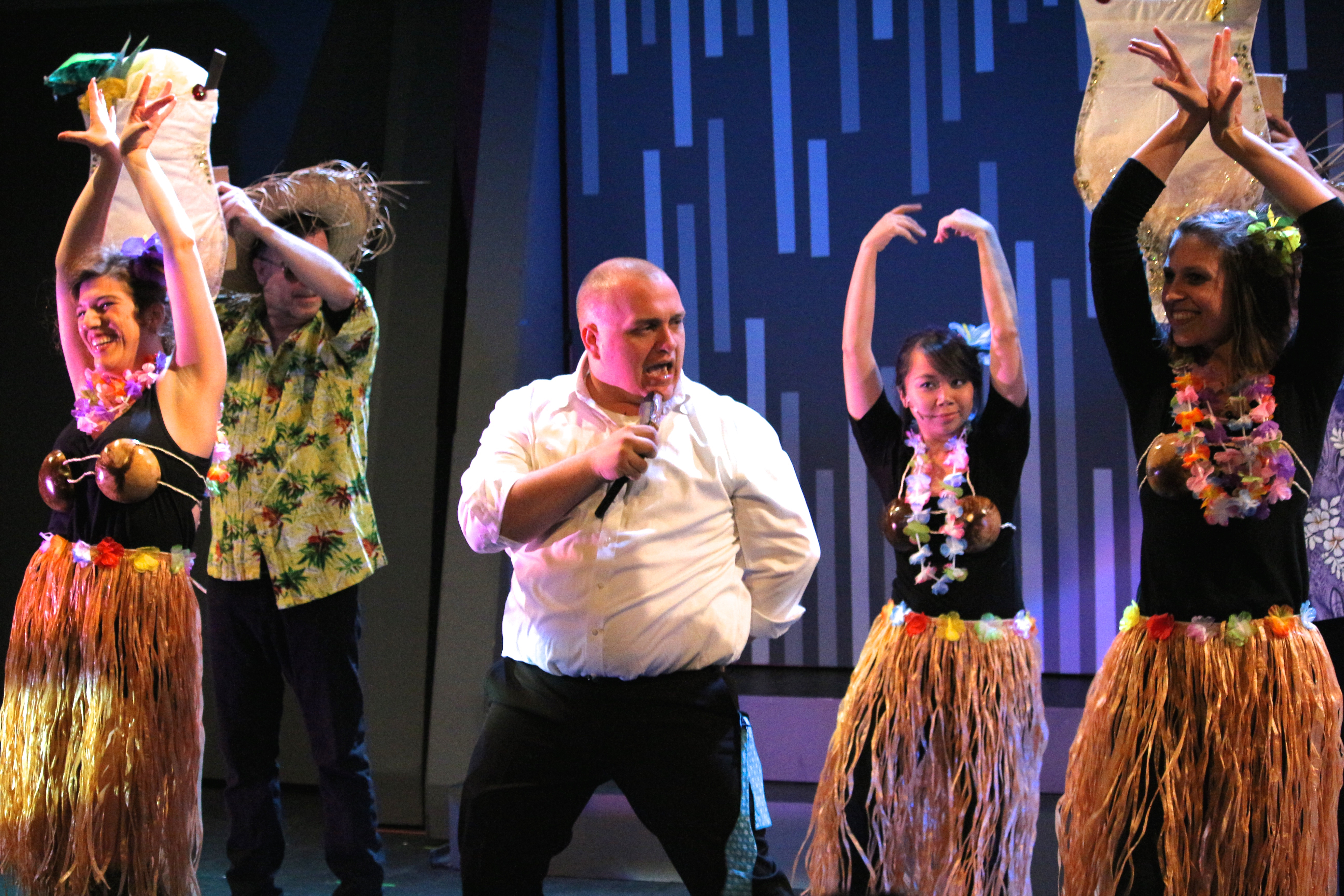 Their biggest event of the year is the Laura Awards Banquet, an annual banquet that closes each season by recognizing those who have given exceptional service to the Company during the year. The Laura Awards mean a lot to everyone involved in LTC, not only because they recognize outstanding achievement, but because they are a such wonderful way to close the season, support camaraderie among Company members, and show appreciation to everyone involved in LTC.
LTC will also host their first major fundraising gala next March. Plans are currently still in conception, however it is expected to be a black tie gala featuring a catered dinner and a concert featuring, if all goes to plan, selections from an upcoming work by a notable American musical author. The fundraising goal for the LTC gala will be $100,000, which will help finance their education programs and theatrical productions, and to provide living wages to Company members.
ways to support the landing theatre company
There are many avenues to support LTC. The most obvious option is to purchase tickets to attend their shows. Tickets are valued at $25 each, however LTC follows a pay-what-you-can model for ticket pricing—pay whatever is affordable to your budget, no matter how much or how little.
You can also support LTC by enrolling in acting and playwriting workshops. The revenue from these workshops helps support the Company in their mission to advance American theater through the cultivation of American playwriting and presentation of American plays.
You could also purchase a table at next spring's gala or make a monetary donation to support LTC's mission and programs. As a 501(c)(3) nonprofit organization, your donations are tax deductible and go to support the Landing Theatre Company's productions, workshops, and events.