Contact Us
We are based in Durham, North Carolina and Louisville, Kentucky. For general inquiries, please drop us a line: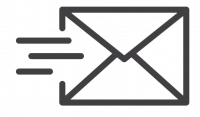 ZipSprout
P.O. Box 9920,
Chapel Hill, 27515
hello@zipsprout.com
Working from The Frontier at RTP
800 Park Offices Dr, 
Research Triangle Park, NC 27709
https://www.rtp.org/
Businesses: Looking for nonprofits, events and associations to sponsor? Contact us using the handy form below, where you can tell us more about what you're looking for. Or, check out our newest DIY sponsorship tool, the Local Sponsorship Finder.
Nonprofits, events & organizations: Looking for sponsorships? Sign up here, or learn more about ZipSprout here.