The Zip episode 25
Hi everyone. It's a big week here in the US. There's a lot going on nationally, but, as always, we're going to focus on the local perspective here on The Zip.
Just a couple of neat announcements before we get started with today's interview, with David Mihm.
First – ZipSprout, and therefore, by extension, The Zip, is a sponsor of MozCon Local conference this coming February 27th and 28th. This year, MozCon local will be joined with a Local U conference, so it'll be featuring Mike Blumenthal, Mary Bowling, and a few other folks I've talked to here on the podcast – Joy Hawkins, Mike Ramsey. I'll be there as well, with my colleague, Claudia Cruz, and I think it's going to be a great time. Local marketing, local SEO, is going through some big changes, some that we'll talk about today on the podcast too.
Second – I'll also be attending and speaking on a panel at the engagePDX conference in Portland this upcoming March. Another great round of speakers will be there – I'm excited about this one, because David Mihm, our guest on the Zip today, is one of the people behind this conference, and as I think you'll see, he's got a lot of knowledge to share.
So now, on to the interview. David Mihm has been in the SEO world since it's early days, and he made a big footprint when he sold a local listings app for small businesses, Get Listed, to Moz in 2012. He's spoken at local search conferences from StreetFight to Moz, and he very recently, as in late 2016, launched a new business called Tidings, which offers strategies, tactics and advice for small business's digital media presences.
And interestingly, even though a lot of his work focuses on small business, and David will say that's where his passion lies, he's really a marketer of all trades, which is what makes him such an an interesting guest.
Such as: how can can enterprise businesses channel their local talent for good content at the neighborhood level?
Why David sees organic SEO as a shifting tactic, with the rising prominence of voice and local search, but, interestingly, he doesn't go the way of ad pushing. There are more "organic" methods that David sees as promising on the local level.
But we'll also talk about the consolidation of the ad market, an issue I'm a bit worried about, but I really like David's perspective on it – he's very FOR the future of programmatic, though he doesn't say that exactly say that word.
And our conversation takes a futuristic turn in a few ways:
Like asking what does search look like in 2022?
Plus David has experience with nonprofits, so I asked his advice on building website and marketing in this sector too.
So let's jump in.
Welcome to The Zip.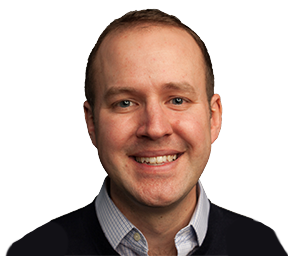 Megan:   So David, can you tell me how did you get started in local SEO and marketing? What about this corner of the marketing world appeals to you and what continues to drive you to stay in it?
David: [laughter] Tons of questions there. So let's see. How did I get started? So after a year of grad school that didn't take, I packed up all my worldly possessions into a station wagon and drove to Bay area. And as it happened, one of the first people out there that I got a job for was rebuilding a website for a largely online company, although it wasn't really e-commerce. So that went pretty well, and then the gentleman who owned that business introduced me to a couple of his friends, and they introduced me to a couple of their friends and all of a sudden I had about a dozen web design clients before I knew it.
Megan: That's pretty awesome.
David: Well, yeah, and before long most of them were asking, "Hey, do you know anything about this SEO thing that's happening?" And so I said well, no, but I'm generally a pretty quick learner. So I went online and basically read the Moz blog cover to cover at that point – it was a pretty new site – and got in touch with I guess Webmaster World at the time, and a few—an SEO book and Aaron Wall's community.
So just started reading as much as I could, and basically as soon as the ten-pack came out, myself and Mike Blumenthal and Mary Bowling and Andrew Shotland and a few others who are still around in the local search community, we all started trading emails back and forth and commenting on each other's blogs and we all—I think at that time we were a little bit maybe crazy, but we all thought, "Well, Google's really putting a lot of energy into this—into these local listings. This might actually be a thing!" So just evolved from there.
And obviously I started the local search ranking factor survey pretty soon after, in about 2008, I think, was the first year that I ran that. And started to get invitations to speak at conferences, and all right, but what am I going to present about, I've got to do some more research, that kind of thing. So it just kind of snowballed from there. But yeah, basically started as a—started from my web design business and just doing what my clients were interested in having me do [laughter] and just paying attention to the moves Google was making and where the space was evolving.
Megan: Yeah, that makes sense. So what were you in grad school for? What was your alternate life?
David: Architecture, actually.
Megan: Okay.
David: It was a real slog at Ohio State. And yeah, for a number of reasons, I gave it up and very happy that I did. It was one of the better decisions I've made.
Megan: Yeah, cool. So in some alternate universe, you're an architect who needs a website and you have to hire someone just like yourself to make it [laughter]. Well, that's awesome. And it's definitely neat how a lot of people you've mentioned, I've talked to on this podcast and a lot of people who did get started a few years ago who just were like "Hmm?", like you said, "This is kind of a thing, everybody's wondering about SEO, I'll just kind of look into this." And then it really does just go from there.
So you're also—in my talking to people, even in the local U community, you're one of the few local SEOs I've spoken to who focuses on enterprise businesses either equally or even a little bit more – I don't know how you would consider it – than small/medium sized businesses. So why does this sector appeal to you as much, and would you say you have a passion for one more than the other, or are they both kind of equal?
David: Sure. Well, I definitely would say I focus pretty equally in the very limited number of consulting clients I take on. My last week I suppose has been a pretty typical week. I met with the owner of a small baby boutique here in Portland, and also just got back from a meeting with OHSU, which is the largest both hospital and medical school in the state, so kind of a range from two locations all the way to 1700 in the same week. So that's kind of a pretty typical mix of clients for me.
My passion is definitely with the smaller guys. It's one of the things I learned at Moz. I think we built a product that really works well for enterprise companies, but I found the sales cycle and just the need to sell anything to be kind of a grind. And there are companies out there that do it much better than I do, for sure. So my heart is definitely with helping smaller companies grow and expand with pretty limited budgets.
And the exception really is working with big non-profits like OHSU, where I feel like I'm one of the few people in the space along with many others who you have talked to on your podcast, but certainly relative to the number of agencies that are out there, especially local agencies in Portland. I feel like I'm uniquely positioned to help OHSU figure out how to get all their doctors and clinics and other buildings appropriately mapped on all the major players. So that's why I took them on as a client, but generally I'm leaning much more towards smaller businesses these days.
Megan: Got it. So that's one thing, and one of the things that for me is really interesting about larger organizations, even like you said OHSU, where because they have—they're so big, they often have a harder time insuring that each location has either unique content or is really doing well from the local search perspective. Is this an issue that you see a lot? And how do you recommend businesses solve it? Because sometimes it can be really hard at scale to tell a bunch of people to create content that's very local.
David: Yeah, for sure. So couple of things. I'm not sure OHSU is exactly a representative client of a lot of the enterprises I've worked with. Each doctor does have a unique story and each facility has a unique set of conditions that they treat and that kind of thing. So it's actually–with OHSU, the biggest problem is actually duplicate content as opposed to coming up with unique content for each practitioner. They just have content that exists in multiple parts of the site and it can be harder I think for Google to figure out how the pieces all fit together even though a lot of that content is unique to the given entity that it's talking about. So I'm not sure OHSU is a great example.
But I do think they're somewhat representative in that they have a very hard time maintaining a canonical record, basically, for every clinic and every practitioner with appropriate hours and who's taking patients. There's all kinds of—as I'm sure is true all over the country, but there's all kinds of road construction and new building construction and all these things happening in Portland right now, and just keeping up with all of that at an enterprise level I think is pretty tough. Really, the main thing right now that I'm helping them try to do is build those canonical records against which we can go out and start cleaning up information from doctors who have moved on five years ago but whose listings are still out there and those sorts of things. I think if that's—certainly for enterprises who have not really actively managed their local search presence before, I think cleaning up out of date listings is really a pretty big challenge. And although it's getting easier with tools like Moz Local–and there's plenty of other good ones out there, that's just the one I know best, of course. So I think that that data problem is getting a little bit easier to manage if the enterprise recognizes that it is a problem.
As far as the content piece, one of the best tips that I've ever heard really from a content perspective is from my friend Aaron Weiche at Local U and it's really—it boils down to answering the questions that your customers have the most when they call in or send you an email. For enterprises, I mean, they're in the position of—they do have centralized either phone banks or some sort of call tracking, call monitoring systems in place. They can pretty easily scan the transcripts of all those calls and figure out what those questions are, and make sure they get answered on an individual location level. Whether or not they can answer those questions from a centralized office or if they prompt their managers or facility owners or whatever you want to call them at the individual location level to answer those questions. That's why I think it's about really SEO and digital marketing most broadly is answering the questions that your customers have and presenting that information in a way that Google and other search engines and other social media sites can understand. That's what I see as far as the bigger picture in terms of content.
Megan: Yeah, and I feel like that's a problem sometimes—I don't know if it's a problem—maybe not with the doctors at OHSU, but sometimes a very bureaucratic organization might be afraid to let local entities add information because they would be like, "Oh, what if it's wrong?" or "What if they say something that's not on brand or something?", where it's—they feel like—I don't know, I guess not being in that position, it's easy for me to be like, "Oh, just let them do it, it will be fine." But giving a little bit more leeway, I think, allowing individual entities to add their own content seems like a good solution to that.
David:  I certainly think you need some kind of content governance model in place if you are a bigger enterprise, but I think that the mindset is definitely shifting more towards authenticity and local relevance, local context, more broadly as social media has matured a little bit. So I think that there's hope, and I think that there are probably plenty of good role models out there for enterprises. I know one that I point to a lot is Whole Foods, actually. They have…
Megan: Yeah, they're awesome.
David: They have a really great individual store web presence on wholefoodsmarket.com where the manager does play a pretty large role in telling customers what their store is like. And they've got all kinds of local events from local food vendors who are coming in every single week and that sort of thing. I think that there are companies out there who are doing a good job both with content and with social media at the local level, but if you just look a little bit you can probably find something to show your boss or get by and—if you work at one of these bigger companies.
Megan: Yeah, I agree. I've used Whole Foods as an example, too, because I think they're doing such a good job. I'm like, "Oh man, if other grocery stores could just see this!" They're doing so amazing. So based on articles I've read online of yours and your site, it seems like you really see SEO—and even what you're saying here, you see SEO as one part of an overall digital strategy. So is there any part of a brand's digital presence that you don't really touch, or that you don't really—that you're not as interested in? If not, why not consider yourself a digital marketer instead of an SEO? Or do you?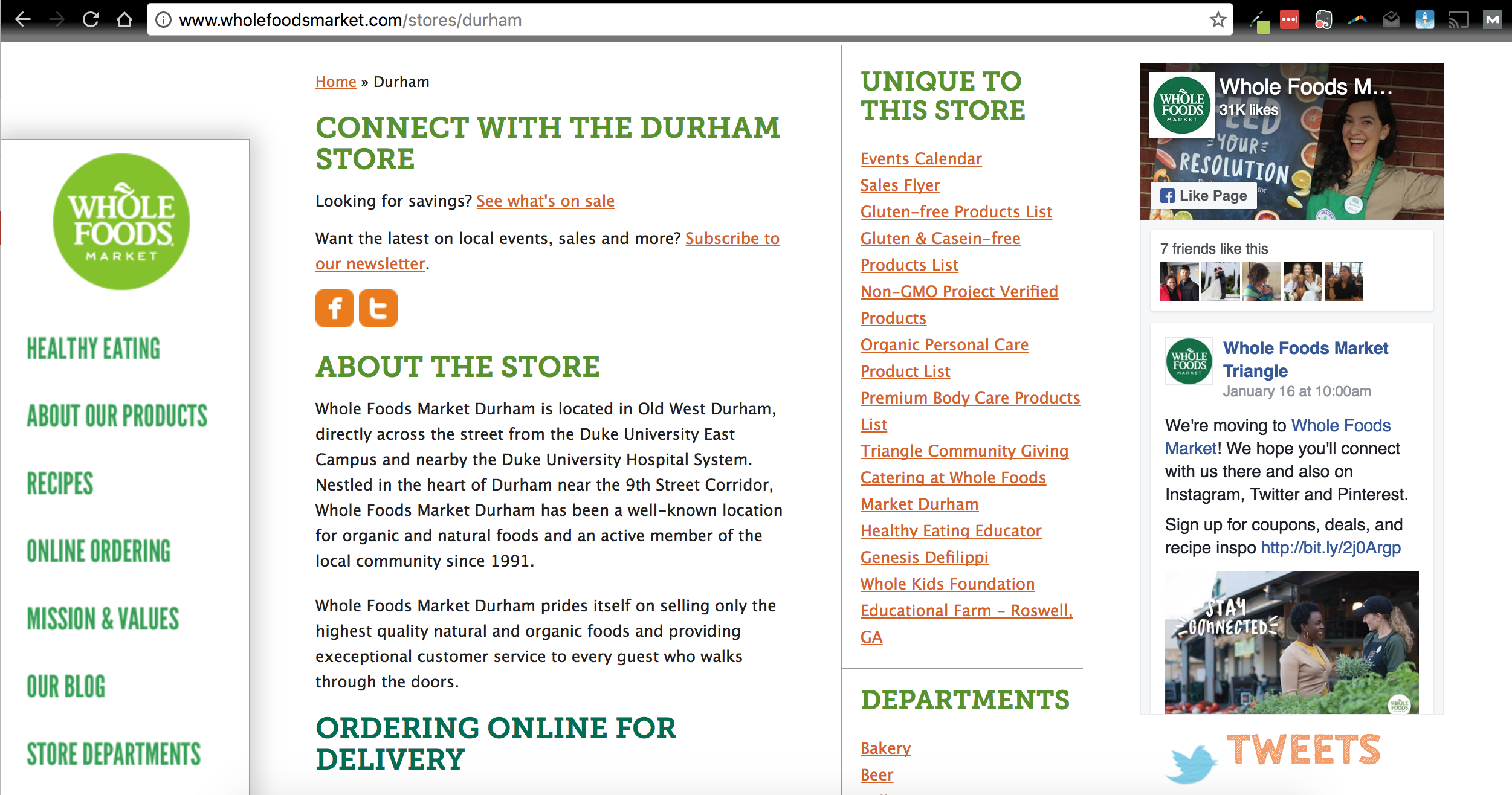 David: Well, I probably do, actually. So I would say that I'm probably more bearish on the long term viability of SEO as a primary customer acquisition channel of most of my friends that I know of. I think that with the limited real estate on mobile phones and the lack of real estate on voice search results, there's going to be—Google is going to have to monetize more and more spots and there are going to be fewer and fewer opportunities for organic exposure. One of the new comments that I make at presentations is five or six years ago, if you weren't on page 1 of Google results, you were invisible. Well now, it's with voice and a lot of cases mobile; if you're not number one, you're invisible.
So I think that if you're just looking at SEO to drive the lion's share of your in store visits or your phone calls or whatever your goal is, whatever you're trying to get people to do, that might be working great today—it certainly worked great three or four years ago when I was just ramping up my career, but I'm not sure it's a long term—that it's going to be the dominant channel in the long term or the way it has been. I definitely—I'm much more bullish on holistic marketing at the local levels. So that involves social media, that involves marketing—that involves local content marketing, great customer reviews. I think that there's a lot of things that companies of all sizes are going to need to focus on moving forward, because I think that, as I said,  SEO as the dominant acquisition channel—which it has been for most of my clients, as long as I've been around—I think it's going to be on the decline, certainly as voice ramps up here in the next three or four years.
Megan: Yeah, and I feel like there's been a lot of talk, just even in the last couple years, about breaking down the silos and everything, but it seems like that's becoming even more true. But—although—interestingly, in a similar vein, you have a column with Mike Blumenthal in Street Fight Mag, and in some parts of the column, you talked about marketing fragmentation, how Mike has this jewellery store client, Barbara Oliver, who increasingly sees traffic from sources other than Google. But you've also spoken about how the digital ad market is consolidating.
David: Right.
Megan: So I guess my question is do you see local platforms as consolidating even while organic traffic is becoming more fragmented? How do people deal with that? Feels like opposite—I don't know, things are…
David: Exactly. No, you're right, that's actually a really good point. I guess I would probably call that a paradox, given that there are more and more and more platforms both digital—well, primarily digital, I would say—in addition to offline where people are finding information about local businesses.
I mean, used to be ten years ago it was basically the Yellow Pages and Google. I would say now it's primarily Google and Facebook, but there are certainly many, many more players depending on your niche, especially where people are finding out about you. So I think organically you have to really take into account all of these various sources, but I think that the—I think a couple of things are happening on the ad front.
Number one, it's just so darn cheap to reach customers, especially on Facebook, that it just doesn't make sense to pay the premium that a lot of these other smaller platforms are asking, especially as Mike and I highlight in our column, companies like Angie's List and Yelp. I mean it's very hard to pay Yelp five or six hundred dollars  a month for maybe two or three leads if you're lucky, when you can find those same two or three leads for ten or twenty dollars a month on Facebook. I think that that consolidation is really happening based on the effectiveness of the ad products much more so than the—necessarily the number of customers who are coming in from those various platforms, right? So I think if Yelp had a better ad product, they certainly have the eyeballs to make it worthwhile for businesses to pay for that privilege, but right now their product just doesn't measure up. And I think that's the case with a lot of other smaller platforms, they're asking too much money for what they're—what the size of their  audience really is.
Megan: Yeah. No, that's interesting. And it gives a little bit of hope for the smaller ad platforms, maybe. It's like, if you can just figure it out a little bit—which sounds, again, really easy coming from the outside, like, "Just do what Facebook's doing just figure out some really good algorithms and you'll be fine!" I'm sure it's way harder than that. But…
David: Well, that's exactly a good point, though. I mean, it's like Facebook has these very low cost, very easy, one-click ad products, where you can spend twenty dollars to boost a post to an audience that they sort of pre-optimized for you. And while I have my beefs with exactly how they're doing that, it's a pretty easy product for business owners to use that doesn't require them to staff a sales force, which in turn allows them to continue to make those clicks cheaper and cheaper.
So I think that that's—the problem with a lot of these smaller platforms is that they're built on an old school, we need feet on the street sales model. And I think if they're going to succeed—the ones that are going to succeed are going to be ones that have low cost, self-service products, where they can nurture their smaller customers along until they have the money to spend on $500 or $1000 a month ad product.
Megan: Yeah, that's a good point. There definitely are agencies you can hire to run your Facebook ads for you, but there are also ways to do it for $100 a month. That's true. Another topic, I guess. I feel like so much of local search right now is—the conferences I've been to and things that I read, so much is focused on phones, you know, what is Apple doing, what is Google doing, voice search and beacons and so on.
But what about local searches that don't occur on mobile devices, maybe for hotels in a particular city, or before I've traveled so I'm just doing research? Or companies that don't have physical locations, like TaskRabbit or a lot of sharing economy businesses? Should their approach to local be different?
David: I would say those are two qualitatively different kinds of companies. I would encourage hotels to go all in on location-centric mobile search. If you do have a physical location, the phone is your friend. If you don't have a physical location, the phone is your enemy. So that's kind of how I would break that down, I think. Every move Google has made in the last let's say four or five years anyway has been to condense the amount of real estate that is taken up by each result, essentially. And so we've gone from giving business owners—or giving companies click-throughs to an entire webpage down to knowledge cards which have all the key information like hours and pricing and all those things, all the way down to—okay, now we're getting featured snippets which are going to turn into a voice response on Siri or whatever Google voice is or Cortana—I guess it's Google Assistant now.
And I think that the—essentially, all of those knowledge cards/snippet results are going to be based around location, so I think that if you do have a physical location, you really need to double down on what you're doing to get into those kind of rich—the sort of semantic web results, I guess is how I might describe them. If you're not one of those companies, I really think in the long term you have to write off Google as an organic traffic source. I just don't see there being a high enough volume of desktop searchers in 2022 or 2023 for that to be a sustainable traffic channel, I really don't. I don't know if you know the scene in – I think it's Back to the Future 2, where Marty is having a Skype call, basically on his TV, and I think that's really kind of the—maybe not with the hover boards and the…
Megan: Well, the World Series with the Cubs came true, so really anything can happen.
David: If the Cubs came true—exactly, so this might be number two of the predictions to come true, but I think that something like that is how we're going to be interacting  with search in the future. It's going to be ambient, it's going to be all around us, and it's always going to have location as a key component of the results that are returned.
And even if you're a hotel and you're doing—or even if you're a traveler and you're looking for a hotel in a different market, I think that the results that are going to be returned are going to be more of the sort of knowledge card, transactional type results as opposed to a web result from someone like a TaskRabbit or whatever. So I think if you are those non-location based companies that are trying to rank locally, you have to look at how can you partner in some way with the apps and the systems and the platforms that are providing some of those results. And that's really—it's a hard problem. I'm not sure how—I don't have any great advice on how to tackle that if you don't know someone at Apple or Google, but kind of getting in the middle as sort of a transaction facilitator is sort of one mechanism you might use.
But beyond that, it's going to have to be something where you own your own audience, which I think to Yelp's credit has done a—Yelp has done a really good job at this, of transitioning a lot of the people who might have found Yelp through search into app users, where they now have a native presence on the person's phone. Certainly with Apple search, I think a lot of the search results you're going to get are going to be based on the frequency and the engagement with particular apps you have installed. So from that standpoint, that is a defensible search position with respect to Apple but again, I think with Google, it's really going to be hard to compete if you don't have a physical presence for local searches.
Megan: That's a really good distinction, that whether or not you have a physical location, worry about Google in the future, not—at least it's like a simple way to think about it, although I think it's a lot harder obviously for people who don't have physical locations. So you spend a lot of time—we mentioned at the beginning, I guess you got your start in developing websites, but you also spend time developing websites for non-profits. Even beyond the hospital that's on your site, you've even done one for a middle school and the school community. Can you talk about how you got started with doing websites for non-profits and what was your motivation behind doing that?
David: Sure. Man, you're really good at deep diving research there. Those pages were buried.
Megan: I stalk people a little bit before I talk to them, I do.[laughter]
David: Yeah, so I'm no longer really doing much web development work. I do volunteer for a local charity here in town called Mercy Corps Northwest and I help them maintain their website and kind of helped them build it out in WordPress.
But basically I got started doing that—one of my first clients was a realtor in a small town in California, and he kind of—he wasn't the mayor but he may well have been because he knew just about everybody in the town. He introduced me to the school board president and any number of local city officials and that sort of thing. Eventually I sort of got started doing those sites when I was very early in my career, and although I raised my rates pretty substantially for enterprises since then, I have always maintained a non-profit rate just for clients that I've had a good personal vibe with on a non-profit level.
I think that there's—when I started, there were very few reputable non-profit web development firms that would build you a website that was kind of built for the future and wasn't in Coldfusion or Frontpage or some backwards development language. So I felt pretty good about getting these things built out in WordPress and I developed an expertise in doing that just based on my more commercial client work. So that's how I got started and yeah, if you are a non-profit and you're considering [laughter] redoing your site, hundred per ent recommend WordPress. There's so many great plugins and themes and just all kinds of low cost options because it's used by so many people. So I think that that's probably where I'd start even if you're a one-person non-profit just getting off the ground.
Getting a WordPress website up is probably—can be done including hosting and themes and plugins and everything—can probably be done for about three hundred bucks a year. So that's really a—it's probably the first investment that I would make as a non-profit getting started.
Megan: Yeah, I love WordPress as well, just because, like you said, you can do so much and there are so many free amazing themes. And as you know, at ZipSprout, we work with a lot of non-profits, so we don't necessarily always help them with marketing, that's not as much our angle, but I guess in addition to getting a WordPress site, what are some—from your experience working with non-profits, what are some tips you would have for getting their web presence started? Like certain pages they should definitely build, or certain presences that they should definitely have?
David:  For sure. I think obviously the first thing for a lot of them is—well, two things. Number one, whatever your non-profit is about, make sure that you're showing great photos of your clients or your work or whatever it is you're doing. I think compelling visuals for non-profits are really probably the biggest content piece that is going to get prospective donors to become actual donors. So that's number one, is make sure you've got really great photography, videography, written case studies, those sorts of things, about what you're doing front and center on your site.
And the second thing is make sure you've got a really great, streamlined, secure—that's the other thing, you're probably going to need an SSL certificate if you are a non-profit and you're looking to take donations online, but make sure that the actual donation experience is frictionless and pleasant for people is probably the second thing I would focus on from a non-profit perspective.
And then a third is really—you know, one of the things that I sort of lamented is the number of non-profits who have, like everything, they're a little bit later to the game than commercial enterprises are, so they're sort of just now adopting Facebook and just now adopting Twitter and all these social media sites. And I don't think they realize the pathetic lack of visibility that anything that they're posting has unless they're paying for it. And so beyond as I said great photos, good donation page, I think a great email newsletter where you're collecting email addresses not only of donors but people who are just interested in your mission is probably the third thing that I'd focus on in terms of digital presence.
Megan: Yeah, that's true, and I think especially because so many non-profits do events and it's—those are fun, like they're sending out email newsletters being "Okay, come to our dinner!" or whatever the event is.
David:  Exactly. You love to get those, as even if you're not a donor—right, it's just an interesting thing that's happening in your community, and it's the kind of thing that you want to tell your friends about and spread the word about this non-profit which you, again, wouldn't have seen on Facebook or Twitter because they're filtering so many posts.
Megan: Right. Yeah, that's true. So one question I always like to ask people on the podcast is a bit about where they live since we focus on local. So you currently live in Portland though you're not from there. So I guess tell me what is the appeal of Portland? What do you love about that community? And why did you choose it as  place to live?
David: [laughter] Sure. Well, number one, I'm a huge craft beer fan and local coffee fan and so I would…
Megan: That's the right place, yeah [laughter].
David:  I would put Portland's reputation for both up against pretty much anybody in the world. And I should say actually I would put Oregon's reputation up against almost anybody in the world. My favorite–two of my favorite breweries are actually not in Portland but they're an hour or two away. So that kind of focus on local craft products, whether it's food or golf head covers—my buddy runs a handmade golf head cover company just down the road in Beaverton. There's just a really very vibrant focus on local things here, farm the table and all that. So that's, I would say a primary thing that drew me here. I actually love the weather in Portland, believe it or not.
Megan: You like rain and clouds.
David:  I love—so I grew up in the Midwest, and went to school in Massachusetts and I love the winters out here because it's not freezing cold for six months a year and you can see the ground pretty much all year. So I actually really like the changes. We do have a real change of seasons; we have four distinct seasons, but winter is pretty mild in comparison to the rest of the country. So I like the weather, I like the culture, people here are very friendly.
In fact, there are a lot of Midwest transplants so it kind of has a little bit of I would say almost a Minnesota-type nice vibe to it, although that's changing as the city gets bigger. Those are really three of the main things that got me up here.
The city is definitely not the same place it was when I moved up in early 2008. We've got really bad traffic problems now, pretty intense housing shortage, so rents and mortgages are kind of going through the roof, but all things considered, it's still a pretty nice spot.
Megan:  Yeah, it sounds it. And actually, when you mentioned the weather, I'm actually a fan of the kind of Northwest weather of—a little bit more rainy, so I wasn't even saying that ironically. I'm like…[laughter].
David: Most people do. And to be fair, it doesn't rain year-round, I mean our summers are pretty great. But this time of year—we had 28 or 29 days of rain in October, so that was a little more than normal, but not out of the ordinary.
Megan: Well, I've never been—it's one of the few bigger cities in the West that I haven't been to, but I plan to visit it at some point. So final question. If you were marketing for a brand, any brand, but say just to Portland locals, what would you keep in mind? I guess, from an outsider's perspective, I feel like Portlanders may be more suspicious of bigger companies with national brands…
David:  Yeah.
Megan: …but I guess what with—as any brand, what would you keep in mind when marketing to people in Portland?
David: I think it's probably pretty universal advice. I would make sure that I understood the local market in terms of  what I was pitching. So I don't know if you come in and you're ad creative, let's say you're doing a 30-second TV commercial or whatever, and you're showing the cast of Portlandia, basically as people starring in the video, that's a stereotype that—maybe there's a grain of truth to it but we don't all live like that. So I think it's something where you have to look past the stereotype and it's not something that you can necessarily market from a national perspective.
What would I say in terms of what would drive Portlanders to buy from a big company? It's very hard, I mean, our—like I said, I think one of the things about Portland is we like supporting local businesses. There are—our biggest—there are plenty of  "national" companies that are here, but one of the biggest is Fred Meyer, which was acquired by whoever owns Kroeger, and they have a long-time tradition of being involved in the community, whether it's supporting charities or hosting drives or—the local Fred Meyer here, just down the street from me hosts the neighborhood business association meeting every second Tuesday or whatever in their commons area.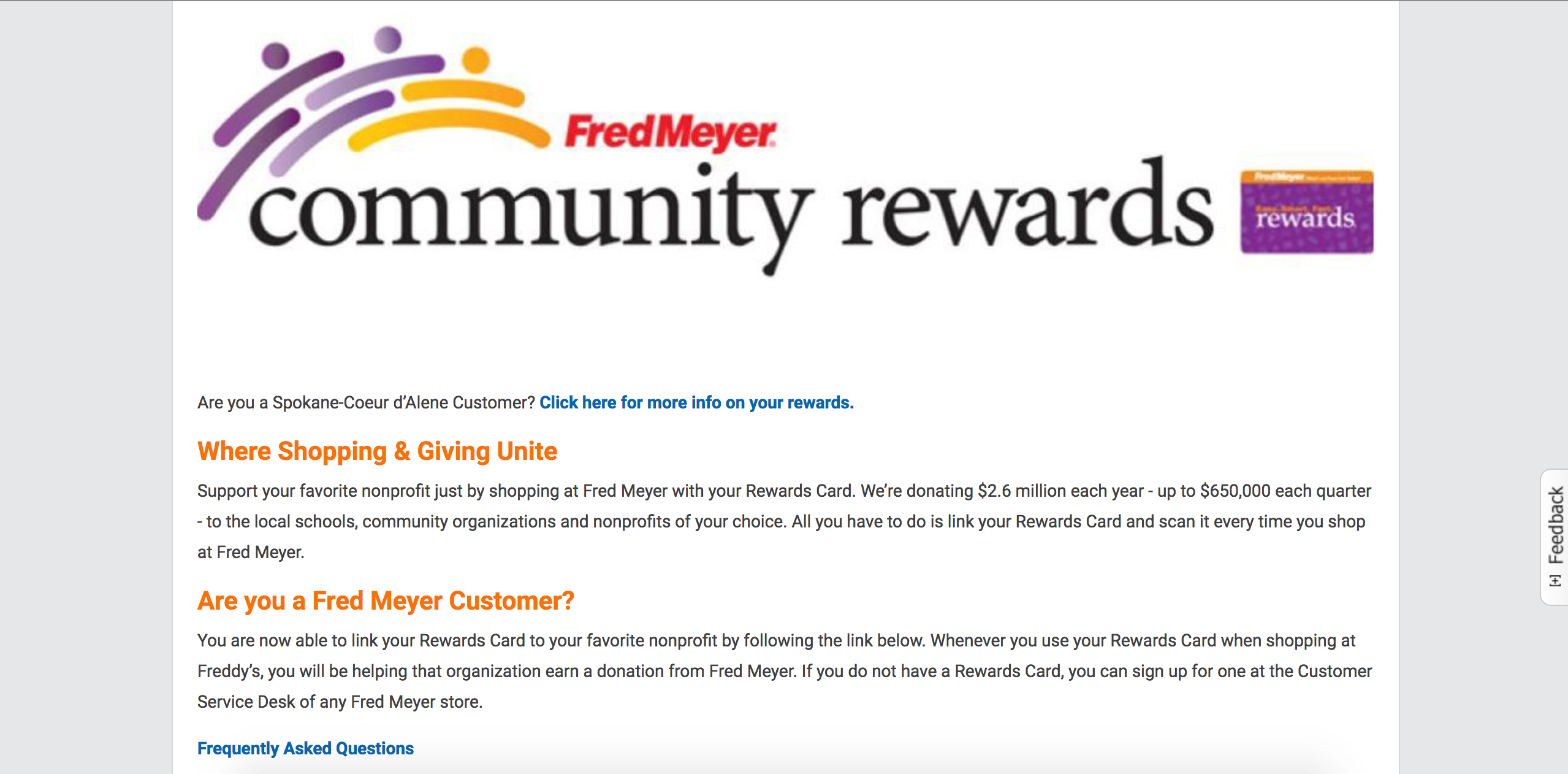 So doing things that actually show you're a part of the community as a national brand are really important om Portland and probably everywhere else across the country. So don't play to stereotypes and actually get involved with the community are the two best pieces of advice.
Megan: That's pretty good advice. And that's a pretty good ending note, too. So David, thank you so much for taking the time today to be interviewed. And if people want to follow you on Twitter, or online, where can they find you?
David: Twitter is probably the best. Certainly the network I'm most active on. My user name is just David Mihm, last name is M-I-H-M, and if you go to my Twitter profile, twitter.com/davidmihm, my email newsletter sign up is right there at the top of that profile. So that's the best way to kind of stay in touch with what I'm thinking and reading about.
Megan: Cool. Well, awesome. And thank you again, so much. And hopefully I'll catch you at a Local U or some other conference at some point in the future.
David: For sure. Thanks for the opportunity to speak with you.
Megan: Yeah. Definitely. Have a good rest of your Wednesday.