We all want to get the most from our lives, but after retirement that can feel like a challenge. When you're young, hearty, and hale, it's easy to get the most from your life, but as you age you may find that you're running short on energy, or your body isn't in perfect condition anymore, or your retirement income isn't enough to allow you to do all the things you want to do. I spoke with Chrystal Brown, Director of Development & Corporate Relations, and Carol Mattar, Communications Specialist, at AgeOptions to learn how their organization helps older adults in the Chicago suburbs lead full, active lives long after retirement.
over 40 years of advocacy

When AgeOptions was established in 1974, it was established as the Suburban Area Agency on Aging for Cook County. The Suburban Area Agency was one of 13 in Illinois, established to connect older adults and those who care for them with resources and service options so they can live their lives to the fullest.
Every state has their own agencies on aging, so Carol's advice for aging adults and their families and caregivers is to "call your local area agency on aging. They should be your first stop for information and resources available to older adults and those who care for them."
Because the Suburban Area Agency on Aging was quite a mouthful, the name was eventually changed to AgeOptions, because AgeOptions perfectly reflected the mission of the agency.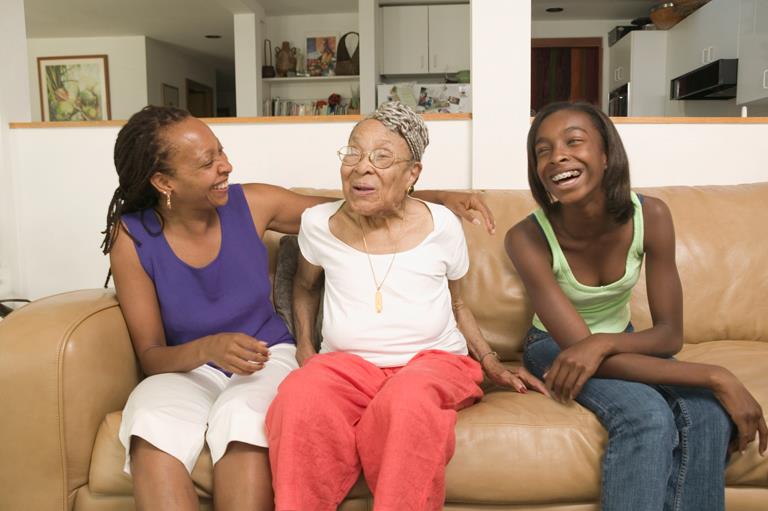 AgeOptions serves 130 communities in the suburbs of Chicago (Chicago has it's own agency on aging) and last year served over 138,000 people. The services they provide are many; they provide resources, coordinate caregiver training, and advocate for better support systems for older adults, among other services.
As Chrystal describes it, "Our mission is to help people thrive as they age."
She continues, "We do a lot of great work with a fantastic staff. We have highly experienced people who are passionate about helping people live well in their later years."
a foundation of partnership
AgeOptions provides its services through dozens of partnerships with other 501(c)(3) nonprofit organizations like their own, who are dedicated to helping older adults live independently as they age. AgeOptions partners with 40-45 local organizations and more than 70 state agencies to provide information and resources to seniors and their caregivers.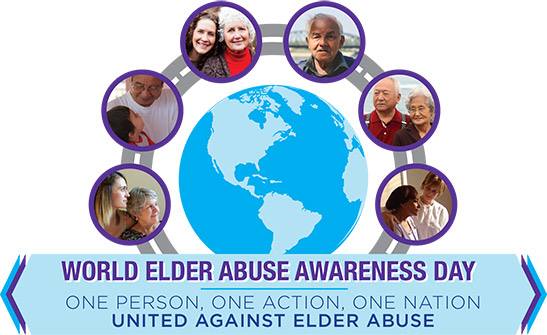 The programs and resources that AgeOptions and their partners provide help connect seniors with in-home care providers, fraud prevention education, healthcare information, community-based congregation meal sites and home delivered meals, transportation, and volunteerism opportunities, among others. To put it in the simplest of possible terms, "AgeOptions coordinates a lot of stuff!"
Examples of the programs they provide include the Caring Together, Living Better (CTLB) program. CTLB partners with local faith-based and community organizations to provide a support system for those who care for older adults. This support system helps caregivers with respite, educational workshops, and caregiver support groups, among other services.
Another program is coordinated through the Illinois Financial Abuse Specialist team to combat financial exploitation of older adults through partnerships with financial institutions, the legal system, and community based senior service organizations. Local corporations sponsor Money Smart classes around the Chicago suburbs to provide convenient locations for seniors and caregivers to take advantage of this financial abuse prevention education program.
the fun stuff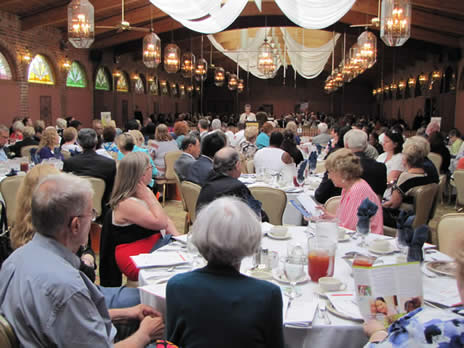 While AgeOptions provides dozens of services to elders and their families and caregivers, they do more than just work; occasionally they also cut loose and throw a big party. There are two major parties each year that AgeOptions hosts, along with smaller events that are specific to each of their programs.
Each June AgeOptions hosts a luncheon to recognize outstanding volunteers in their partner network. Community organizations nominate their most dedicated volunteers for recognition, which includes the lunch banquet and press releases to feature their good works in local media. This year 48 volunteers were honored for their efforts, 27 from partner organizations and 21 from AgeOptions.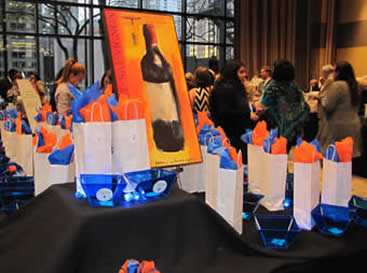 AgeOptions also hosts an annual networking event to raise funds for their programs. The annual event features live music, dinner, and live and silent auctions for items such as sporting events, vacation stays, airline tickets, jewelry, art, and other attractions. Last year the event drew more than 350 attendees and was by all accounts an outstanding party. This year's event, "Celebrating Partnerships" will be held on September 22 at the Hyatt Regency Chicago.
why support AgeOptions
Chrystal and Carol both mentioned the importance of financial support from their community. As an organization with programs that reach seniors all over the state of Illinois, their needs always exceed their means.
"Even having served nearly 140,000 people last year, for every person we serve, we always feel there are so many more we could be helping. As the aged population grows, how can we meet their needs with the resources we have available?
"
That feeling of there always being more people they could be serving is especially pertinent now that the older adult population is growing. As the Baby Boomer generation is reaching retirement age and as medical science continues to increase life expectancies, there is an ever-increasing population of aging people who need the programs and resources that AgeOptions provides.
You can support AgeOptions' mission in several ways. You can pledge immediate support through an online donation or cultivate a long-term relationship through volunteerism. You or your organization can also sponsor one of the many events, both large and small, that AgeOptions hosts throughout the year. Sponsorships can be tailored to support programs and events that suit your interests, from supporting educational outreach to evidence-based health workshops or meal delivery efforts for elders with low mobility. Contact AgeOptions to discuss your sponsorship opportunities.