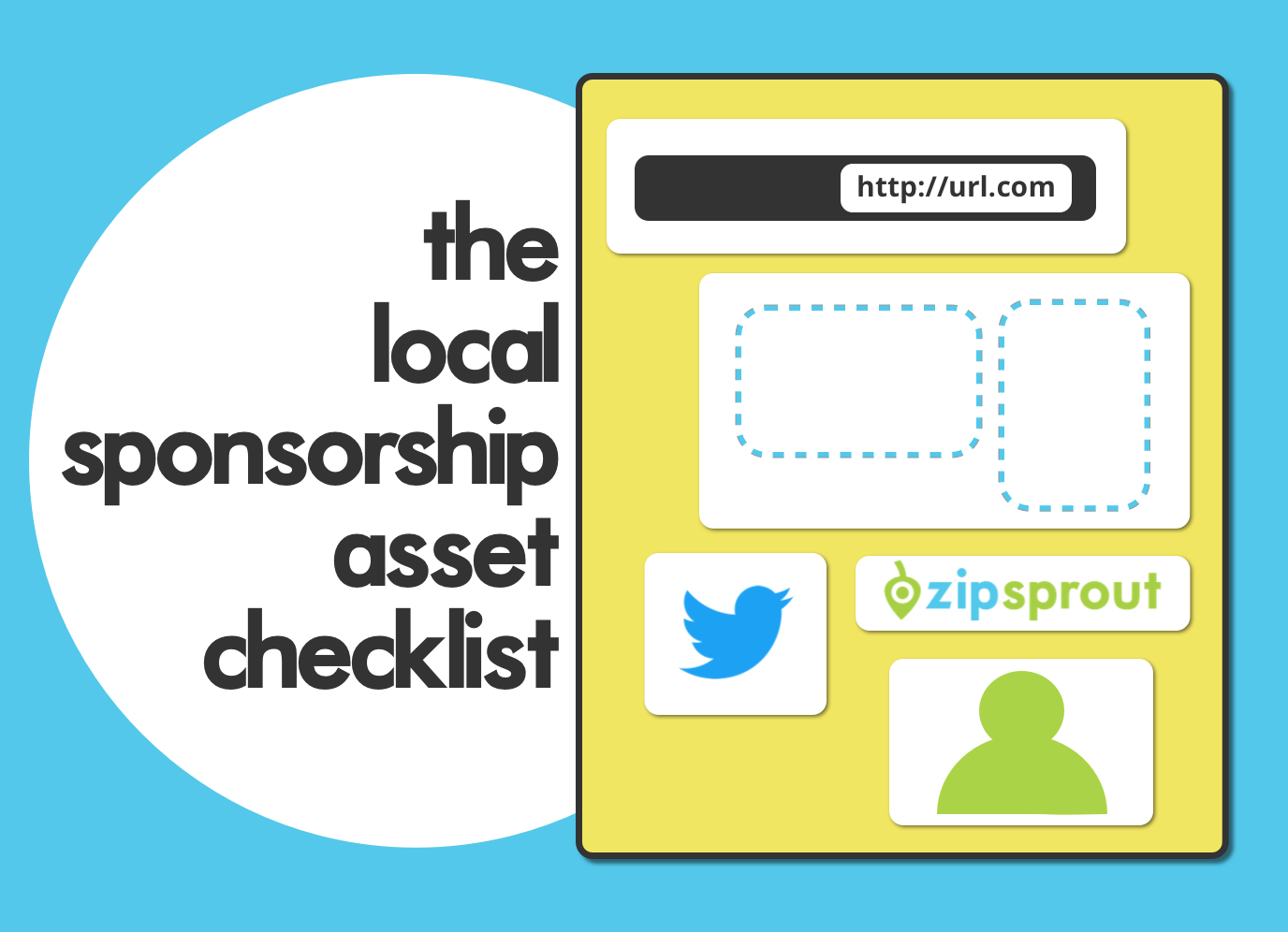 Local sponsorships are not yet scalable in the same vein as online advertising; there are not networks where businesses can bid on sponsorships of the community center's summer program. Plus, based on our experience with local nonprofit leaders, organizations aren't eager for such a platform; nonprofits often want to interact with their potential donors before establishing a relationship.
And yet – the lack of a communal system does not mean that some standards wouldn't be welcomed. We see the back-and-forth when it comes to asset exchanges. Having assets prepped before launching a local sponsorship campaign will save your team time and hassle later on.
Below you'll find a checklist of commonly requested assets for local sponsorship campaigns.