At most summer camps, "bedtime" means ghost stories, giggling and maybe sneaking into the opposite gender's cabin. At Camp Happy Days, beds are for decorating, team-building and racing, at least once every May.
This week, I spoke with Elizabeth Clark of Charleston, SC's Camp Happy Days, a week-long camp for kids diagnosed with cancer, and their siblings. Camp Happy Days runs eleven programs throughout the year for children and families affected by childhood cancer, and the bed race is one of their most notorious fundraisers.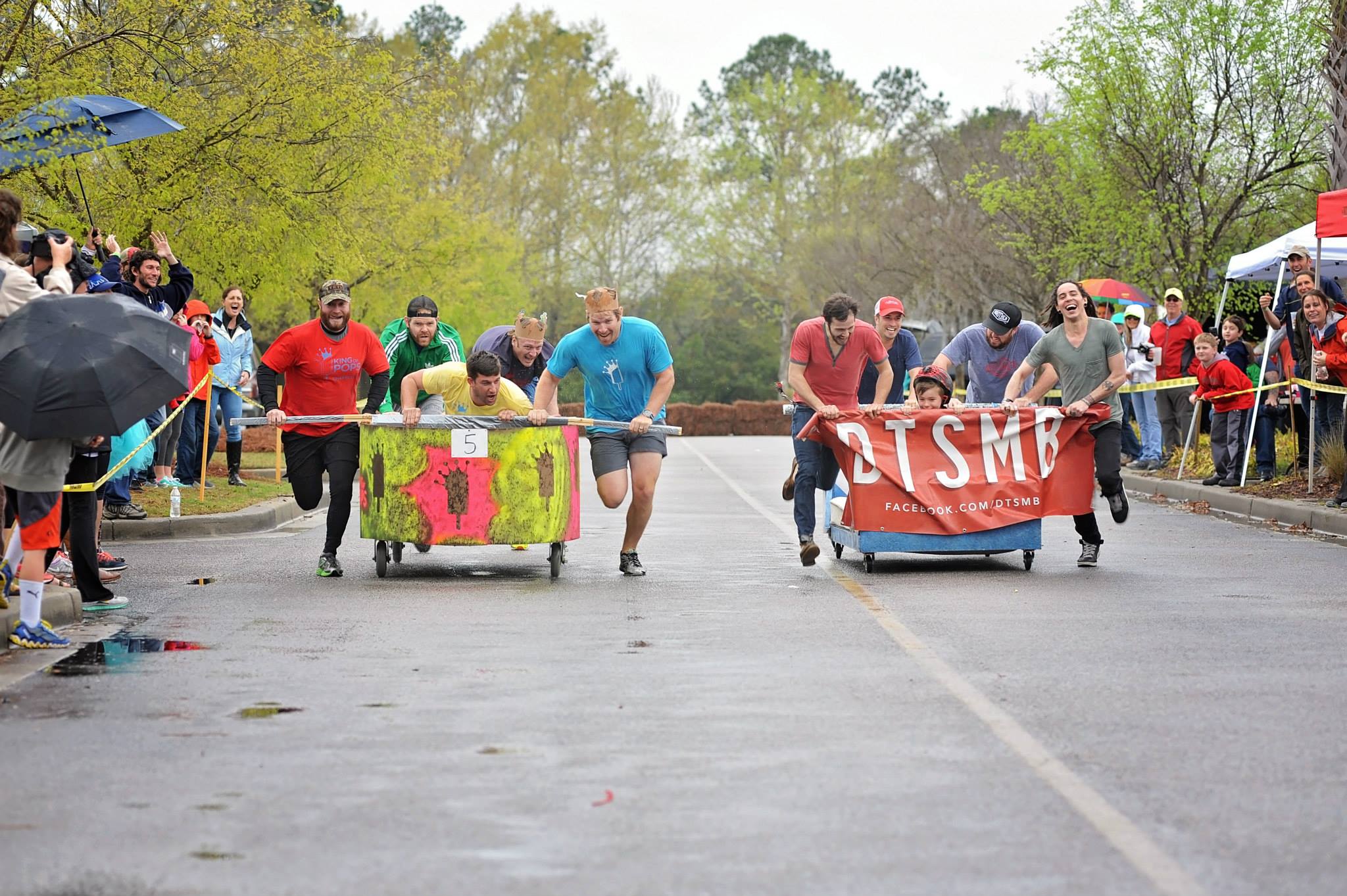 Don't let these threadbare beds fool you – they're supporting a much higher cause.