If we've learned one thing about organizations and non-profits since ZipSprout's inception, it would be that there is no standard. Every group, every leader, every fundraiser has a unique approach to their community. The Friends Junior Committee of Atlanta is no exception – this southern set of twenty and thirty-somethings meets regularly to network and to raise funds for Children's Healthcare of Atlanta (CHOA).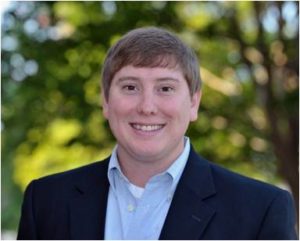 Today's featured interviewee, John Ross, found a way to have fun, and to raise funds, for local kids, by joining the Friends Junior Committee (FJC) as the Corporate Sponsorship Co-Chair. This title has more syllables that most tongue twisters, so I asked John to unwrap his role: 
Equal parts non-profit and networking association, FJC is a young professionals' group whose members come together to raise money through community events. The committee does happy and cocktail hours hours, volunteer events plus one or two bigger events each year. One of their biggest events, Cheers for Children, is a black tie fundraiser that earns tens of thousands of dollars each year for the hospital network.