While we don't pick favorites, the ZipSprout team loves hearing about organizations and events that bring joy to people in pain. Kites Against Cancer is another such event. This annual spectacle, hosted by Exeter Hospital,  polka dots a New Hampshire beach with thousands of kites,  flying against cancer. Last month, I spoke with Carrie Shaw, who manages the event and oversees the fundraising efforts for The Beyond The Rainbow Fund at Exeter Hospital,  a fund providing financial assistance and support to patients in need at Exeter Hospital's Center for Cancer Care. Carrie got involved after the passing of its founding member (and Carrie's sister), Anne-Marie Viviano.
first there was cancer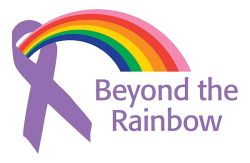 When 30-year-old Anne-Marie Viviano began her fight against breast cancer, she learned that many fellow warriors were battling on multiple fronts. In addition to health issues, many patients face financial frustrations that add to their worries during an already difficult time.